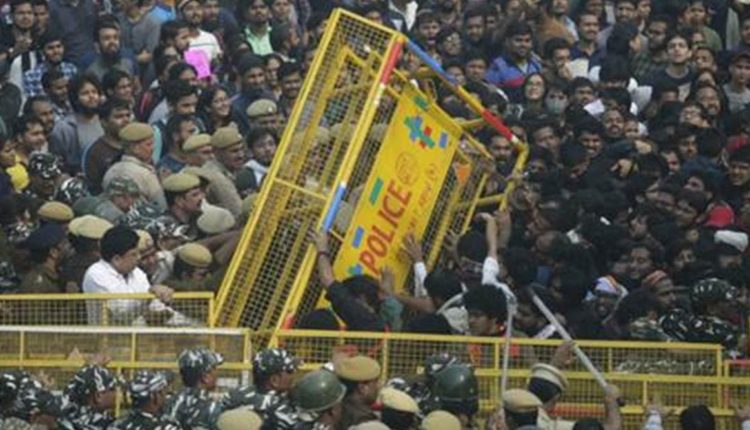 New Delhi: JNU Protests over Hostel Fee Hike have escalated to a law and order situation. Students in large number have assembled outside the Jawaharlal Nehru University or JNU Campus, demanding the withdrawal of the Hostel Manual and protesting the fee hike. The protests have been continuing for over a week now.
There is massive police and CRPF deployment as Vice President, Venkaiah Naidu is currently addressing the 3rd Convocation of JNU at the campus as the protest rages outside.
Students in large numbers are protesting in front of the campus. As per the latest reports, a few students have been detained. Students are asking for the Vice Chancellor to address the issues of the Hostel Fee manual. Heavy security continues to restrict students as the Vice President is addressing the 3rd convocation at the campus as the same time.
Last year, JNU held its second convocation after a period of 46 years amid calls for a boycott by the students' union, which had accused JNU VC M Jagadesh Kumar of "muzzling their democratic rights".