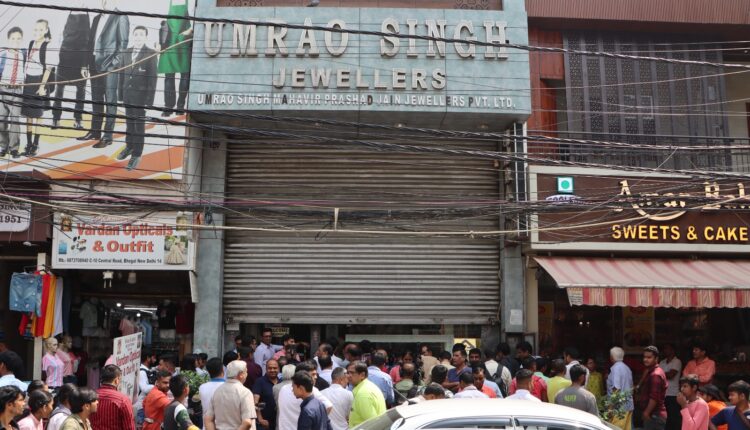 Mega Delhi heist case: Three detained in Chhattisgarh

New Delhi, Sep 29 (IANS) Chhattisgarh police have detained three suspects in the state in connection with the sensational over Rs 20 crore jewellery heist in Delhi.
Two of the suspects have been identified as Lokesh Srivastava and Shiva Chandravanshi. The third is yet to be identified.
Notably, a substantial amount of gold has been retrieved, with reports suggesting that this criminal group has also conducted similar heists in Chhattisgarh and Andhra Pradesh.
Currently, a team from the Delhi Police is in Chhattisgarh.
The investigation into the significant heist case is in full throttle, with nearly twenty teams from various branches of the Delhi Police working on the case.
According to senior officials, teams from the Delhi Police's Special Cell, Crime Branch, Counter Intelligence Unit, in collaboration with district police and special staff, have joined forces to address the situation.
Sources, speaking to IANS, said meticulous execution of this robbery hints at the involvement of a "specialised gang".
"During the course of the investigation, it has come to light that one of the jewellery shop's employees had been absent for the past two weeks, raising suspicions of his potential involvement in the major heist," said the sources.
As owners of the jewellery shop in south Delhi opened it on Tuesday, they found dust all around – and were shocked to see a hole in the wall of the strongroom and jewellery worth over Rs 20 crore stolen, making it one of the biggest robberies reported in the national capital recently.
Owner Sanjay Jain of Umrao Jewellers in Bhogal market of the Jangpura area said that the shop remains closed on every Monday and he suspected that thieves had managed to make their way in from the terrace.
"The burglars even disconnected the six CCTV cameras installed in the shop during the commission of the crime," a source said.
–IANS
ssh/shb