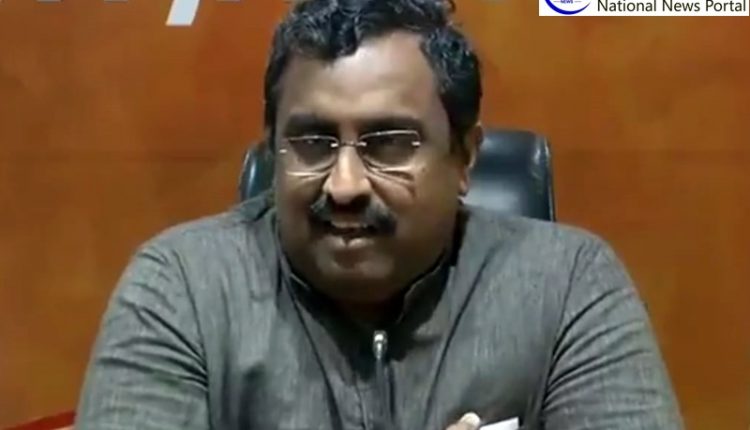 New Delhi: The BJP had joined hands with the PDP to form the coalition government in early 2015. On Tuesday The Bharatiya Janata Party has decided to pull out of the alliance with the People's Democratic Party (PDP) in Jammu and Kashmir.
According to BJP, In the last three years the BJP has tried its best to work towards the state's objective of the coalition government peace, development and progress in all the three important regions of the state, Jammu, Ladakh and Kashmir.The Union Government led by Prime Minister Narendra Modi has extended full support to our coalition government in all respects".
Addressing the media, At a press conference in New Delhi, BJP Vice President and General Secretary Ram Madhav said, "We have taken a decision, it is untenable for BJP to continue in alliance with PDP in Jammu & Kashmir, hence we are withdrawing. Terrorism, violence and radicalisation have risen and fundamental rights of the citizens are under danger in the Valley as Shujaat Bukhari's killing is an example."
He further said, "Keeping in mind larger interest of India's security and integrity, fact is that J and K is an integral part of India, in order to bring control over the situation prevailing in the state we have decided that the reigns of power in the state be handed over to the Governor. Centre did everything for the Valley. We've tried to put a full-stop to the ceasefire violations by Pak. PDP has not been successful in fulfilling its promises. Our leaders have been facing a lot of difficulties from PDP in developmental works in Jammu & Ladakh."
"Even if Governor rule is imposed in the Jammu and Kashmir, our efforts to fight terrorism will continue," added Madhav.
On the other hand, Mehbooba Mufti resigned as Jammu and Kashmir's chief minister just after the Bharatiya Janata Party announced to pull out the alliance with PDP.
Speaking to Media, Mufti said, "I am not shocked. We didn't do this alliance for power. This alliance had a bigger motive- unilateral ceasefire, PM's visit to Pakistan, withdrawal of cases against 11,000 youth."
"I submitted my resignation as Jammu and Kashmir Chief Minister to the Governor and told him that we are not looking to explore any other alliance," added Mehbooba Mufti.