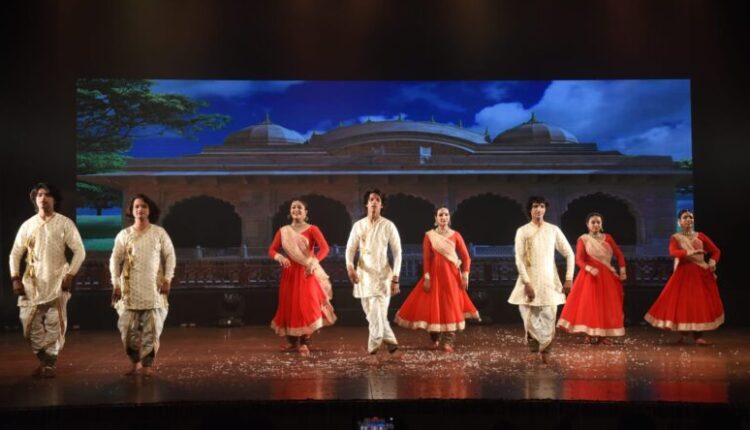 Mesmerizing dance ballet showcases India's 75 glorious years of Independence
Ten News Network
By Bipin Sharma
New Delhi (05/10/2022): The capital city came alive as Urvashi Dance Music, Art and Cultural Society presented a mesmerizing dance ballet that showcased Independent India's 75 glorious years.
The event was inspired by the theme of "Azadi Ka Amrit Mahotsav" that is being celebrated throughout the length and breadth of the country to commemorate 75th Anniversary of Indian Independence.
Hosted in the heart of the city in Kamani Auditorium, New Delhi on September 30, the program was graced by the presence of many distinguished personalities that included the likes of DG ICCR Kumar Tuhin, Vijay Goel, Shyam Jaju, Advocate Asutosh Sharma, Dance Gurus Uma Sharma, Saroja Vaidyanathan and Shovana Naryan.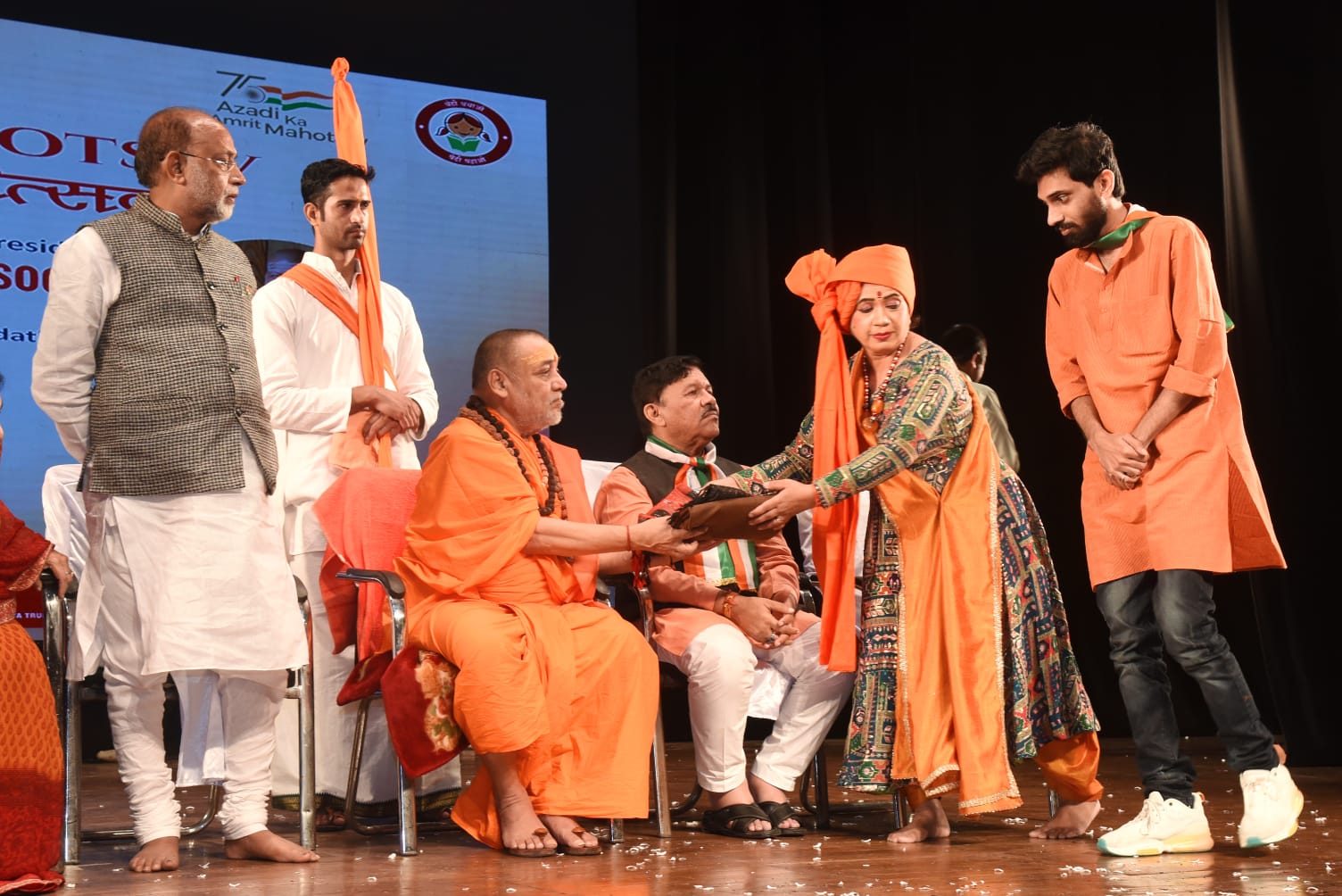 Organised by Urvashi Dance, Music, Art, and Cultural Society in sync with Paramhans Prakashvati Mehta Trust and Chhaya Deep Foundation, the event commenced with a captivating dance ballet that showcased India's story from the Vedic times to the present New India era when we are hailed as "Atmanirbhar Bharat" (Self Reliant India).
The audience was left spellbound as they witnessed the talented artists depicting the role of the Indian Healthcare warriors during the fight against the Covid Pandemic and how India is poised to become VishwGuru in times to come.
Buoyed by the spirit of "Ek Bharat Shrestha Bharat", the enthralling ballet too was a collaborative dance production that comprised classical dance forms namely Odissi, Kathak, Bharatnatyam, and the contemporary.
The show was directed by Kathak exponent Dr Rekha Mehra and choreographed by Guru Geetanjali Lal.
Speaking on the occasion, Dr Rekha Mehra, President of Urvashi Dance, Music, Art, and Cultural Society said, "India's journey from 1947 till date has been truly phenomenal, and is an inspiration for all of us, thus we wanted to showcase all that the country has witnessed and accomplished through a dance ballet. Since "Azadi Ka Amrit Mahotsav" has been successful in catching the pulse of the nation, we too wanted to celebrate the golden 75 years of Progressive India and thus brought to fore the pathbreaking initiatives of the countrymen and the cultural heritage of our country. Our dance ballet culminated with a performance on Vande Mataram by 50 dancers that including 15 international dancers.
The key aim was to show the real prowess and might of "New India".
Following the dance ballet, the event saw the felicitation of Society Achievers and Icons who had brought laurels to the nation with their unparalleled contribution in their respective fields.
Notable amongst those who were honoured were Padma Bhushan Dr Uma Sharma, Padma Bhushan Dr Saroja Vaidayanathan, Padmashri Shovana Narayan, IPS Robin Hibu (Spl Commissioner of Police, Delhi), Vikas Chandra, Vice President, Dainik Jagran), Ashvini Nijhawan, Dr Vinod Kumar Singh (AIIMS Director), Major Vishal Bakshi (VSM) MD V.R Industries, Group Captain Virender Gigoo (IAF), Advocate Seema Gulati (Delhi High Court), Rajan Mehta (Social Activist),
Manju Pandit (Veteran Supreme Court Lawyer),
Group Captain Pushpanjali (IAF), Pravin Khandelwal (CAIT General Secretary), Sanjay Goswami (Editor in Chief, Network 10), Dr Tarun Girote (Super Specialist in Dental Surgery), Dr Vijay Grover (Head of Cardio Thoracic Surgery, RML Hospital), Dr Vijay Arora (Head of Laparoscopic Surgery, Ganga Ram Hospital) and Savita Roy (Principal, Daulat Ram College) to name a few.
Dr Rakesh Khera from Paramhans
Prakashvati Mehta Trust added, "It was an evening to hail the spirit of New India and all those who have been part of the country's splendid journey. The heart swells with pride to see the campaign of "Make in India" gain national level endorsement. We wholeheartedly support PM Modi's slogan "Make in India- Made for the World" as well as "Vocal for Local". I firmly believe that we must all contribute our bit towards "Nation Building". India is on the threshold of becoming a global superpower with initiatives such as "Make in India", "Skill India" and "Digital India"."