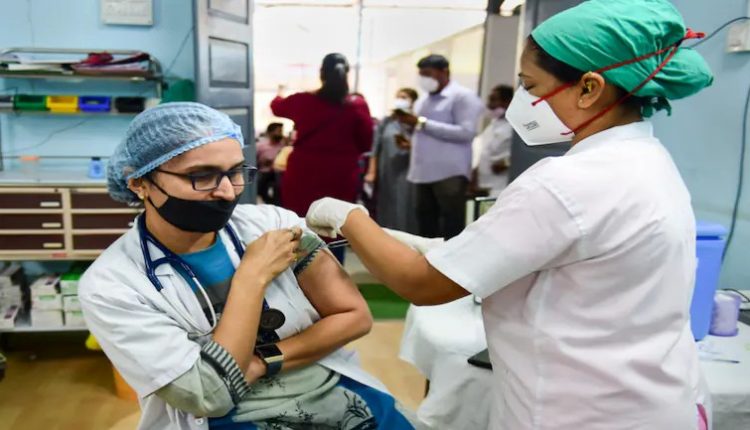 More than 9.5 Lakh 'precautionary doses' administered on first day
Ten News Network
India, January 11: The government on Monday started administrating 'Precautionary doses' for high-risk individuals.
According to Government, 9,84, 676 'precautionary doses' were administered on the first day to the frontline workers, health care workers and senior citizens over the age of 60.
As per the data, 5,19,604 healthcare workers, 2,01,205 frontline workers and 2,63,867 senior citizens over 60 years of age were administered additional doses on first day of its rollout (January 10).
Reminder SMS were sent to more than 1 crore eligible recipients, inviting them to receive the precaution dose on Monday.
Moreover, 2,62,35,531 children in the age group of 15-18 years have been inoculated with there first vaccine dose since the beginning of the vaccination drive for children on January 3, 2022/
PM Modi taking to Twitter congratulated those who got vaccinated with precautionary dose on Monday & requested the eligible people to get vaccinated.
He tweeted, "India began administering Precaution Doses. Kudos to those who have got vaccinated today. I would request all those who are eligible to get vaccinated. As we all know, vaccination remains among the most effective means to fight COVID-19."
As of today, 152.89 Cr vaccine doses have been administered under Nationwide Vaccination drive.