#TMT Law Practice absorbs half of Ludus Legal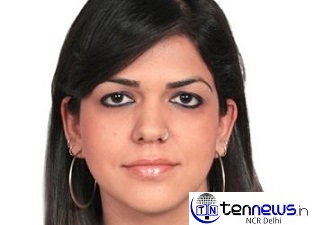 TMT Law Practice absorbs half of Ludus Legal
TMT Law Practice added Ludus Legal partner Aahna Mehrotra as its sports law practice head last week. Mehrotra has joined TMT as a senior associate, in Delhi.
TMT Law Practice Partner Kaushik Moitra stated that Aahna would bolster the Sports Practice of Firm and enhance the firm's presence in the growing sports law sphere.
TMT Law practice under its partner Kaushik Moitra was already handling sports law mandates since 2008, such as for Sony in the Indian Premiere League (IPL), for the Badminton Association of India in the Indian Badminton League, IPL Cricket team Kings XI Punjab, among others.
Mehrotra graduated from ILS Pune in 2011, worked with TMT for a year, obtained an LLM from UCLA, US in 2013 and founded Ludus Legal with GLC Mumbai 2008 graduate Vidushpat Singhania in July 2014.
Singhania and Mehrotra, as partners, were the only members of Ludus – a Delhi-based sports and gaming law firm. With Aahna's exit Ludus has ceased operations as the Intellectual Property in the name "Ludus" was owned by Mehrotra. Singhania is likely to continue his sports law practice under a new name.