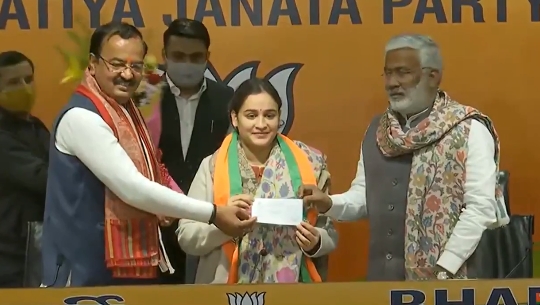 Mulayam Singh Yadav's Bahu ditches bicycle, joins BJP to fight on Lotus symbol
TEN NEWS NETWORK
NEW DELHI (19/01/2022) : Aparna Bisht Yadav, the younger daughter-in-law of Mulayam Singh Yadav on Wednesday joined BJP in presence of many senior party leaders including BJP's national chief JP Nadda.
Also present to welcome her in the party fold were UP CM Yogi Adityanath, State Chief Swatantra Dev, Deputy CM Keshav Maurya, Deputy CM Dinesh Sharma among others.
Aparna has been a vocal supporter of BJP for quite some time now. She had also unsuccessfully contested last assembly polls on SP ticket.