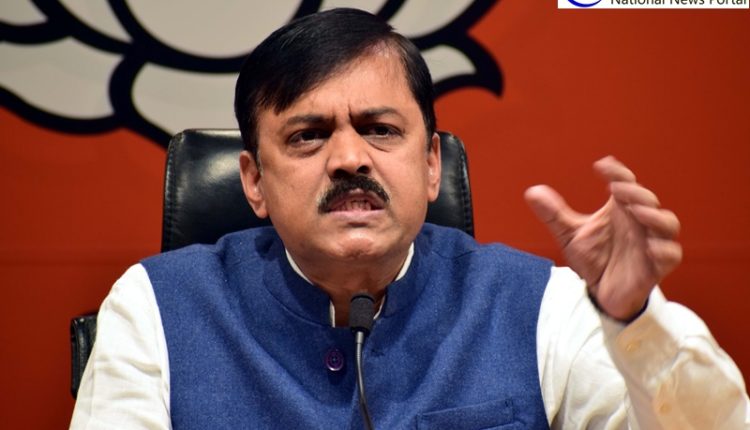 Narasimha Rao targets CM Pinarayi Vijayan, Says, "Violence in Kerela being carried out by CPM goons"
Vishal Malhotra (Photo/Video) By Lokesh Goswami Ten News Delhi :
New Delhi (05/01/2019) : BJP's National Spokesperson GVL Narasimha Rao targeting the Chief Minister of Kerela Pinarayi Vijayan today, at a press conference regarding the Sabarimala Temple Issue said,

"Unlike any other party, BJP holds gender justice on the top of political agenda. It is not just a political issue but gender justice/equality is something that we the BJPians take very seriously and very dearly."
He further said that the issue of Sabarimala is related to the traditions and emotions of the devotees. Devotees, who not only are women but are all the men as well who strictly follows the old traditions related to Lord Ayyappa.
"And therefore, if any government tries to thrust an action on the devotees of Lord Ayyappa in relation with the Top Temple of the Lord, will only face negative reactions", he added.
Narasimha Rao said, "One of a devotee was killed two days ago. This issue is not between BJP and the devotees but an issue between the hindus and the devotees of Lord Ayyappa. All these violent incidents happening in Kerala are all being carried out by the goons of Communist Party of India."
The Supreme Court refused to stay its verdict which permitted women of all ages to visit Kerala's Sabarimala pilgrim shrine.
However, a five-judge bench led by Chief Justice Ranjan Gogoi agreed to re-examine the decision in open court on January 22, following several pleas to reconsider the ruling which has triggered all these political storms in Kerala.