NASSCOM 10k Startups konnect session a big hit.
Bipin Sharma.
The Phase 5 konnect session organized by the National Association of Software and Services Companies (NASSCOM) 10k in Gurgaon on March 12' 2016  truly lived upto its expectation as the event saw an impressive participation of various stakeholders namely startups, VCs, incubators, accelerators, angel investors and mentors. For the NASSCOM, it was a challenge to shortlist 40+ shortlisted startups from Delhi/NCR out of a big list of startup applicants. The core objective of the connect session being to enable, network and empower the start ups to pitch the uniqueness of their ventures before the VCs, incubators, the accelerators and the Angel investors. The quintessential role of Mentors was aptly emphasized upon in the event as startups evinced a great deal of desire in adhering to their invaluable suggestions and thoughts.
The Konnect session at Leela Ambience Gurgaon was an action packed one with multiple interactive and networking sessions all aimed at empowering startups; pitching, go-to-market and growth hacking followed by investor speed dating.
Majority of the participants especially the startups concurred that the NASSCOM 10,000 Startups 'Konnect' session in Gurgaon was successful in providing a conducive platform to the various startups shortlisted for its fifth phase from Delhi/NCR. The phase five Konnect was primarily focused on identifying, supporting, incubating, and accelerating innovative technology start-ups in India.
Startups who had applied to be a part of 10k program in the last few months were considered for Phase 5 shortlisting, and for the 10K Nurture program. The core aim of the nurture program being to provide a single window platform for funding, mentoring, and enterprise connect, for all the 10K program shortlists. Over 40 shortlisted startups pitched their concept to as many as 20+ investors and corporates at the daylong Konnect session held at Leela Ambience. The session allowed Startups to have a 'one on one' meet with their prospective investors, incubators/accelerators and industry partners in a speed-dating format. Buoyed by the success of the initiative and the overall response, the organizer will be spreading wings to other cities, and in all likelihood, similar Konnect sessions are being proposed for five cities namely Mumbai, Hyderabad, Delhi, Kolkata and Kochi.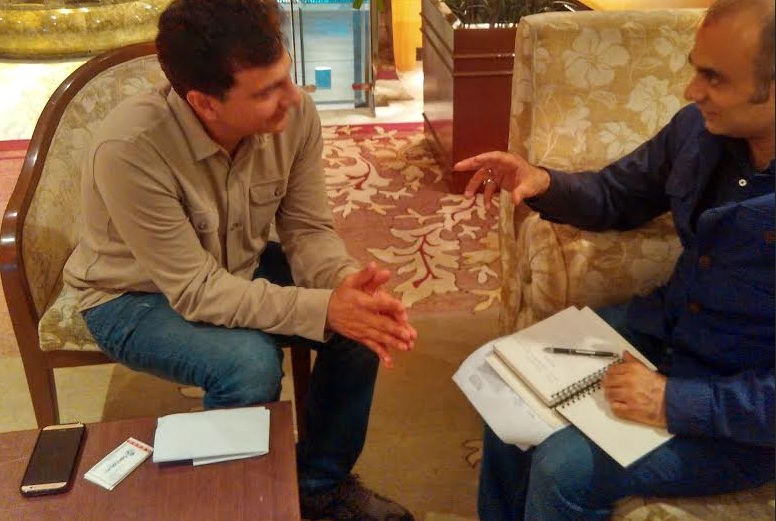 In an exclusive chat with tennews.in, Rajat Tandon, Vice President, NASSCOM 10k Startups, shared, "NASSCOM has been nurturing and empowering startups through an array of programs and activities involving entrepreneurs, investors and industry leaders. Konnect happens to be our unique effort that offers a robust platform to the aspiring entrepreneurs to not only meet investors and industry leaders, but also to fully gauge and understand the dynamics and finer nuances of this thriving ecosystem. Such type of events can actually be summed up as a marriage of great ideas. Clarity of vision makes all the difference in ensuring the success of a startup. Any go-getter with a fire in his or her belly can launch a startup. NASSCOM 10,000 Startups, is a startup incubation program whose objective is to create 10,000 domain specific startups in the country by 2020. One can define "Startups" as ventures that are not more than 5 years old, and whose turnover is less than 25 crores. Any bright mind wishing to undertake an independent project with mass utility can launch a startup. Around 800 plus events and sessions for empowering, funding and nurturing startups have been organized at different destinations by NASSCOM since April 2013 all with the key idea of achieving the target of reaching the magical figure of 10k startups by 2020. These events and sessions have been attended by a whopping 25,000 attendees and have impacted 1100 startups out of 11,000 Applicants. NASSCOM is committed to build a vibrant tech start-up ecosystem in the country and are proud of all the applicants that have showcased an incomparable spirit of entrepreneurship. We hope to continue on this sustained growth path to evangelize the Indian entrepreneurial ecosystem."
The Delhi-Gurgaon Konnect session started off with the keynote address by Aloke Bajpai, CEO, IXIGO who highlighted the present status of the startup ecosphere ensued by Vikas Banga, Vice President, Snapdeal's animated talk on mentoring. NASSCOM 10k Superstars from the previous batch of Konnect shared insights on what really clicked for them, and elucidated how one could make the optimum use of the 10K ecosystem. The investors includes the likes of Indian Angel Network, Mumbai Angels, Yournest fund, Palaash Ventures, Kae Capital, Matrix Partners, Sequoia Capital and IvyCap ventures.
A special invitee to the event, Priya Sachdev director rocknshop.com registered her presence as a successful entrepreneur as well as a mentor to the new startups. In a tete a tete with Ten News, Priya Sachdev spoke at length about the finer aspects of mentoring and the golden prospects for startups in the country in the present day scenario. "Mentors have a pivotal role to play in ensuring the all round nurturing and long term sustainability of a startup venture. Due diligence is exercised in filtering the best out of a huge inventory of startups. The basic purpose behind organizing Konnect sessions is to not just provide them an interaction with the corporate, mentors and the investors, but also to brainstorm on innovative ways of making the process of doing business easy and uncomplicated. There should be a single window clearance for the startups, and the government authorities are expected to lend a stellar support to the entrepreneurs aspiring to make a niche for themselves. The duties have to be reduced in order to make it convenient for the entrepreneurs, and subsequently the end consumers. As far as my venture "rocknshop" is concerned, it is an elite online shopping experience for the shoppers. We are pledged to making the desire of our esteemed customers a reality by bringing premium to luxury shopping to their doorstep, simply with the click of a button. We give guaranteed product authenticity, highest level of service, and a complete luxury experience. We don't offer discounts at rocknshop, instead we offer curative solutions and concepts. The USP of our concept lies in the crucial 'sustainability' factor, and this is what gives us an edge over others. I foresee colossal opportunities for the startups in the country, and envisage the government playing a crucial role in lending all possible support as the success of startups will have a direct impact on the economy of the nation", cheered Priya Sachdev.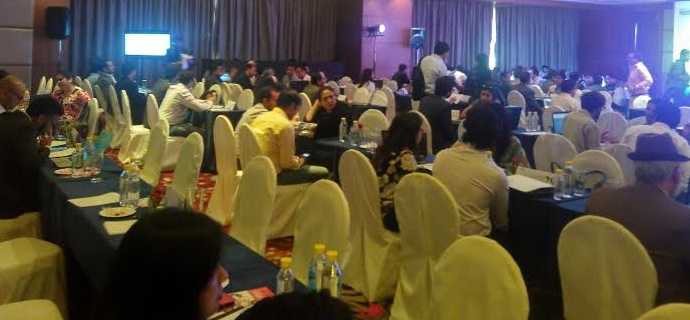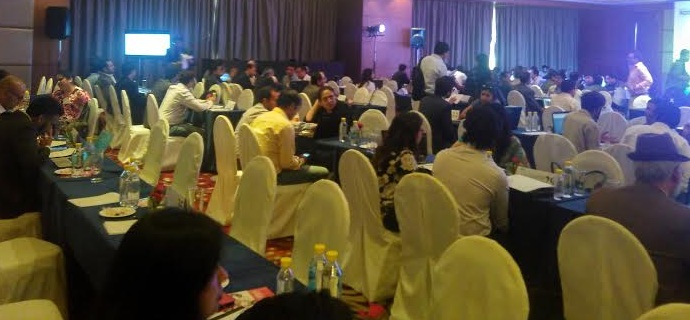 For the fifth phase, NASSCOM had shortlisted 200+ domain centric applications from startups, that provided a detailed overview of their business idea and the market opportunity. To sustain the overall economic growth, it was imperative to have more entrepreneurs in the country for helping transform the landscape and propagate development. The program is significant as it enables myriad entrepreneurs to setup and grow their businesses, and in the process propel India's economy.
Started in April 2013, 10,000 Start-ups is an ambitious attempt by NASSCOM to scale up the start-up ecosystem in India. 10,000 Start-ups aims to enable incubation, funding and support for 10,000 technology start-ups in India over the next ten years. The program's vision is to foster entrepreneurship, build entrepreneurial capabilities at scale and strengthen early stage support for tech start-ups. The initiative brings together key stakeholders of the ecosystem including startup incubators, accelerators, angel investors, venture capitalists, start-up support groups, mentors, and technology corporations. The program is supported by NASSCOMs founding partner Google for Entrepreneurs, and Industry Partners Microsoft Ventures, Kotak, IBM and Amazon Web Services.