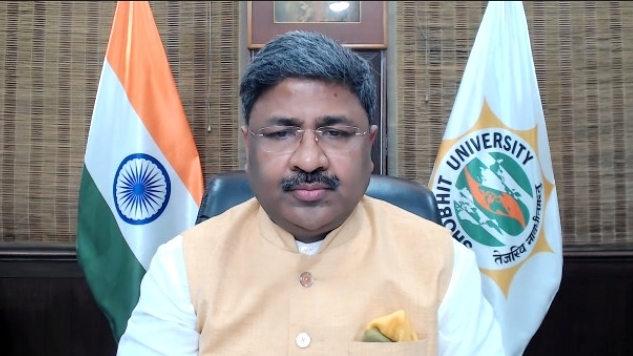 New Delhi, 16 May 2022: The National Education Policy has a national character to it, but since education is in concurrent list, certain changes are made from state to state in the implementation that affects the spirit of the policy, said Kunwar Shekhar Vijendra, Chancellor of Shobhit University India and Chairman, ASSOCHAM National Council on Education.
Vijendra was speaking to Ten News at the 15th International Education Summit and Skill Development Summit 2022.
When asked how Industry-Academia relations can be improved, Vijendra said, "The NEP gives considerable emphasis on industry and academia interface. The industry and academia alliance have been talked about since long, however, there were no solutions, this platform has brought industry and academia together, without compromises and facilitates the growth and development of the country."
When asked about progress in terms of implementation of NEP at Shobhit University, Vijendra siad, "The full implementation of NEP requires time and every university and college faces different challenges. Shobhit university has developed SEIZ (Skill Entrepreneurship Innovation Zone) where we have asked the local, national and multinational industries to come together for the students. Till now the development criteria was based on the information base of the student. But now the challenge is converting information into knowledge and transforming it to wisdom."
"At the university, there are multiple programmes and faculties, we have maintained a base education curriculum and have asked the students to further design their own education," Vijendra added.