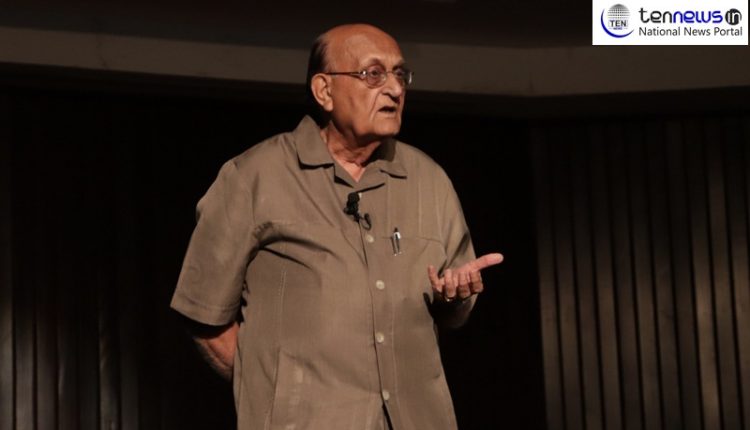 Nipah Virus: Prevention, Symptoms, Diagnosis and Treatment explained by one of the earliest discoverer of deadly Virus, Prof. PK Uppal
ROHIT SHARMA / PRERIT CHAUHAN
New Delhi: A recent outbreak in India of Nipah virus encephalitis, an often-lethal viral disease with no cure, has set off international alarms over the virus's potential to become the next threat to global health.
The Nipah virus has, so far, claimed 14 lives in Kerala. The state government is looking for ways to contain the spread of the virus, especially given that there is no vaccine against it as of now. Compared to Nipah casualities elsewhere in the world, the death rate due to the virus has reached close to 90 per cent in north Kerala. Shockingly, nine of the patients contracted the virus at the Medical College Hospital (MCH), exposing serious concerns about hospital acquired infection.
Prof. P.K. Uppal, Advisor, Govt. Of Punjab, Deptt. Of A.H, fisheries & Dairy Development is one of the persons who has expertise experience in discovering Nipah Virus.
Speaking at Medtalks (live medical webinars for healthcare facilities) Prof. Uppal said, "well i will share my experience of nipah virus which i looked critically at Malaysia. I spent some time if it was Japanese encephalitis, After research we get to know that it's not Japanese encephalitis. Dr mahadevan and me were looking at this pathetic disease. Pigs were dying human were leaving. Hundred of people died. More than 1 million pigs vere killed. Until the Nipah outbreak in Malaysia in 1999, knowledge of human infections with the henipaviruses was limited to the small number of cases associated with the emergence of Hendra virus in Australia in 1994."
"The Nipah outbreak in Malaysia alerted the global public health community to the severe pathogenic potential and widespread distribution of these unique paramyxoviruses. This chapter briefly describes the initial discovery of Nipah virus and the challenges encountered during the initial identification and characterisation of the aetiological agent responsible for the outbreak of febrile encephalitis," added Uppal.
Speaking to Ten News Exclusively,  Prof. P.K. Uppal Also Explained Nipah Virus: Prevention, Symptoms, Diagnosis and Treatment
Watch Full Interview: