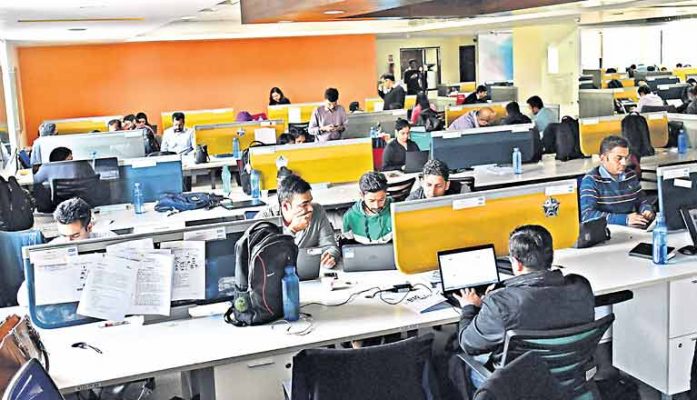 When COVID-19 pandemic hit India, the authorities and government developed cold feet thinking about the issues in containment of spread of virus. It is not a hidden fact that major population of India is under poverty and illiteracy. In such situations it is very difficult to impose lockdowns, curtailments and bring awareness. Looking at world giants failing to hold it's spread, India moved into action almost immediately.
Today as compared to the world at large, India seems to have suppressed / hold the curve so far. It looks like it might escape the worst of the pandemic, but will have to be cautious. Though there is a good chance of reoccurrence of the virus, which could see a possibility of regular lockdowns. Lockdowns at a later time are going to leave a deeper dent in economy than what they would probably leave today. It is thus very important for the individuals, business houses and government in India need to be prepared and plan accordingly.
Although It seems that the countries like India, Indonesia etc that are less battered will be less affected as compared to the Western economies which could possibly mean more flow of Global Capital. India needs to be prepared to pull it, utilize it and act on it efficiently.
Change in Customer Behavior:
There is expected be a drastic change in the mindset of a middle and upper middle class community. Health and safety may become their priority which presently varies from the 3rd or 4th place. There will be more spending on this area and general well being may be considered important.
Spending on non essential things may drop for a while giving major importance and chunk to health care, insurances and future safety. People would spend on cheaper goods than on expensive goods, or delay spending for a while.
Being under lockdown there has been an acceleration in digital economy i.e. home education, home entertainment, home fitness, etc which is now expected to continue in future too.
The loyalty towards certain brands may also change, depending on what was available /reliable when in lockdown. Smaller brands but with wider availability may now be more respected and bought. People are expected to switch brands.
It is assumed that once lockdown is over, the local retailers may do better than e-commerce for a while.
Most expected change will be the trust deficit amongst stakeholders like vendors, customers, employees, borrowers, banks, etc.
What we need to do:
It is now important for us to Segregate good costs and bad costs.
Good costs like Digitization, tech costs, digital marketing, best employees, etc need to be insulated and protected, whereas bad costs such as plush office, unnecessary spending, bad performers, traditional working methods need to be ruthlessly eliminated. More Concentration on core business will be fruitful. Atleast for while fancy office, fancy cars, excess employee strength, etc. will be considered waste.
To grow with business it will now be necessary to be clear with all stakeholders and be Future Ready. Those who part with age old strategies and re-orient will sail through. Rigid will lose business.  It will be highly advisable To be adaptable to change in work and behavior
Human aggression and anger:
In a country like India where even international cricket becomes war, it is obvious to see emotional and economic backlash against China.
Businesses with supply chains passing through China will need to insulate themselves and build alternatives. India needs to make use of this situation and become the contract manufacturer of the world. Liquidity would need to be attracted.
Good companies and bad companies will need to be identified and invested in correctly. Those companies with good management and displaying good behaviour will come out victorious.
How should Export Businesses work:
Indian exporters need to build trust world over and live up to promises made. On time delivery with quality assurance will be watched out very carefully.
India has the potential to see itself on the world trade chart as one of the major suppliers to the world as long as the pettiness of quick returns is not considered.
How Wholesale, Retail businesses would bloom:
After this setback people would prefer to buy from retail stores where there is perception of safety. They will move more towards malls away from markets. Wholesale suppliers also need to concentrate on such retailers.
Cinemas could take a big hit in the near future. Entertainment could move home. Payment to tv and film artists may reduce. Any place which implements measures like social distancing to build confidence to consumers will be considered.
Travel and tourism are expected to take the biggest hit. International brands will also be lesser bought.
Concerns of Large Companies:
Although as of now Companies are paying the employees even when closed but it will not be easy if the lockdown gets extended beyond a particular time. Those who have done so far could be because they have reserves of funds, etc that have been built up over the years. However Medium and Small businesses which work with thin capital reserves and excess extracted will have trouble. These businesses would now need to have a look at how they can build some business reserves to endure such disruptions.
Indian Optimism
As per a McKinsey survey of entrepreneurs released few days ago, 53% of Indian entrepreneurs are optimistic, while only 25% of Japanese entrepreneurs are optimistic.
It seems to be a mild U-Curve for the Indian economy. But the descent has not stopped yet.