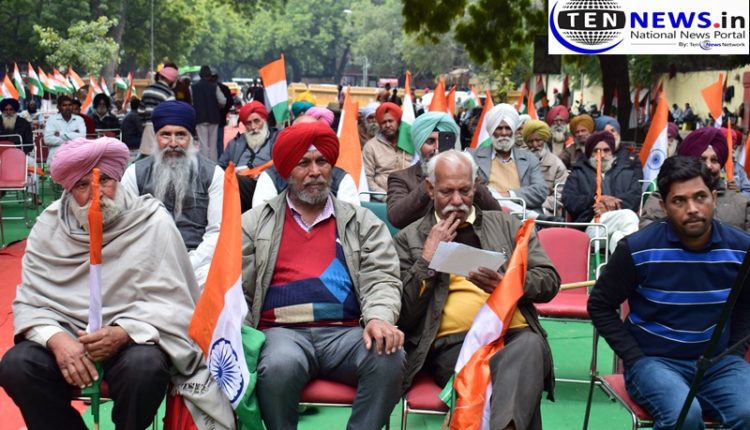 New Delhi (February, 10): Over Hundreds of retired defence personnel from Delhi, Punjab and Haryana staged a protest against the alleged 'half-baked' implementation of One Rank One Pension at New Delhi's Jantar Mantar today.
On Sunday, United Front of ESM (UFESM) organised an Ex-servicemen (ESM) Maha Panchayat at Jantar Mantar Road, New Delhi. The objective of the rally was to pressurise government for long pending demands and justice to the ESM community. More than 129 ESM Organizations/Associations joined the protest from various states of India.

Speaking to Ten News, Retd Colonel Dilip Nain Said, "We have been requesting our Defence Minister N Sitharaman ji for the time to hand over invitations with our mails but we have got no response so far. However in view of this above we have organized ESM rally in most peaceful and dignified manner to press on for our most necessary demand for Justice."
He further said, "We want release of 100% OROP and take action on OMJV and Khoshiyari Committee reports. Also grant OROP to leftovers widows and pre mature retired cases."
"One of the important thing we are here for is full family pension for jawan's up to 67 years of age to live with dignity and also full family pension for widows up to 67 years of age after husbands demise," added Nain.