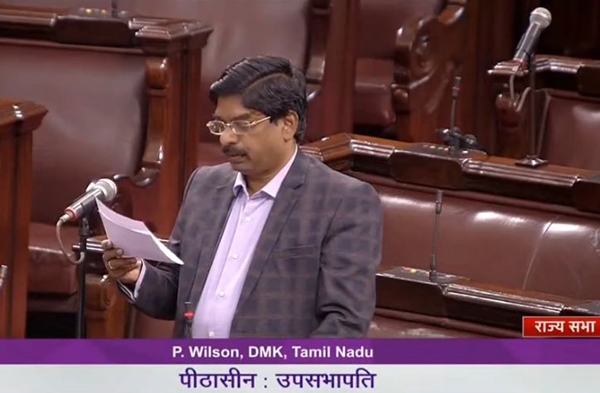 New Delhi (India), Feb 9, 2023: Senior Advocate and Rajya Sabha – M.P. , P Wilson has urged the central government to revive the Sethusamudram project, listing various benefits of the same.

Sethusamudram Project, which links a sea interface between Palk Bay and Gulf of Mannar, has been a project in hanging for decades.
P Wilson in a special mention in Rajya Sabha said that opening up of this route will not just save 21 to 36 nautical miles of sea travel but will also provide employment to almost 10 lakh people.
The lawmaker also argued that the construction of this route will also boost India's defence mechanism by enabling easies access to western and eastern ghats.
In a tweet he stated that he had made a Special Mention in the Parliament to Revive Sethu Samudaram Shipping Canal Project detailing about the resolution moved by Tamil Nadu CM M K Stalin and adopted unanimously in TN State Assembly. He has requested PM Narendra Modi to take all efforts to revive the project.
The Sethusamudram Project Committee report was put in cold storage in 1955 . Previously expected for completion in 2008, but after prolonged legal battles in SC, Environmental / socio- cultural issues has stalled this project. Only about 40% of the total project has been completed so far.