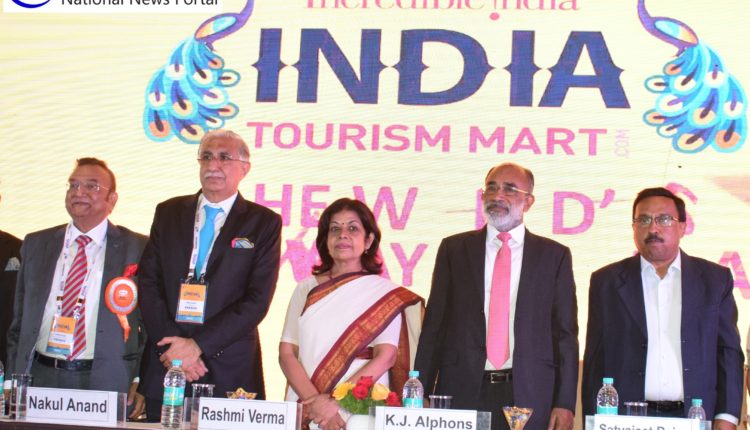 New Delhi: The Ministry of Tourism, Government of India along with Federation of Associations of India Tourism & Hospitality (FAITH) organized the first India Tourism Mart in National Capital.
Today, Railway Minister Piyush Goyal Inaugurated the India Tourism Mart, in the presence of Tourism Minister K J Alphons at Ashoka Hotel, New Delhi.
Ministry of Tourism along with the Federation of Association of Indian Tourism and Hospitality has organized this national event, which will provide a common platform for buyers as well as sellers to exchange ideas and to increase business opportunities.
Speaking on the Occasion, Tourism Minister KJ Alphonso said,"
"I am confident that the international delegates coming from different corners of the globe, shall be able to experience the rich culture, heritage, diversity and warm hospitality of India.Today Tourism is a fast growing industry all over the globe. It has immense opportunity to provide jobs in organized as well as unorganized sector. Tourism also plays a very important role for the development of Indian economy. India has potential to provide variety of tourism products in order to cater to the needs of different categories of tourists."
He further said,  "Tourism sector in India is registering  a growth which is significantly higher than the World Average growth rate of 7 percent. Foreign Tourist Arrivals during the year 2017 were 10.04 million with a growth rate of 14 percent as compared to the year 2016."