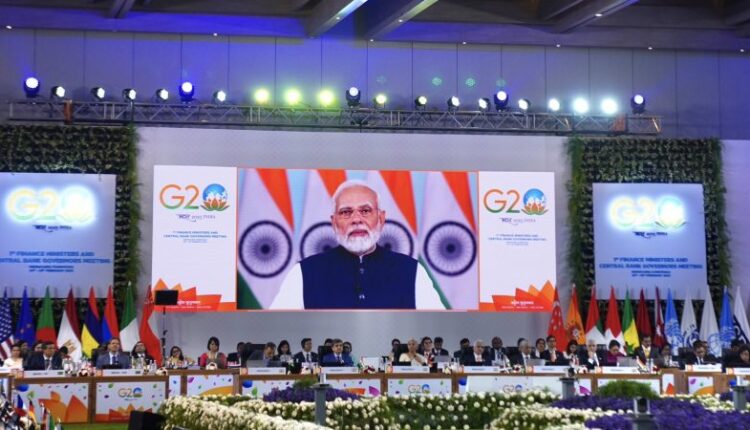 PM Modi urges G20 finance ministers to focus on vulnerable citizens, inclusive agenda
Ten News Network

Delhi (India), February 24, 2023: International finance ministers and central bank governors from the G20 nations gathered in Bengaluru on Friday for the first ministerial meeting of the world's largest economies.
Prime Minister Narendra Modi, addressing the meeting, urged the G20 finance ministers and central bank governors to focus on an "inclusive agenda" and the most vulnerable citizens of the world.
Modi noted that the world is facing serious economic difficulties and that trust in international financial institutions has eroded due to their slow response to reform.
Modi also highlighted the vibrancy of the Indian economy and urged the top finance officials of G20 countries to draw inspiration from it. He also emphasized the need to develop standards to regulate digital finance and to strengthen multilateral development banks to address global issues such as climate change and high debt levels.
To facilitate the meeting, India has created a digital payments platform, UPI, for G20 delegates to use. The prime minister noted that India is willing to share its experiences with the world, and the G20 could be a vehicle for this.
The two-day G20 ministerial meeting comes on the first anniversary of Russia's invasion of Ukraine, and the Indian side has sought to keep the focus of its G20 presidency on the economic and geopolitical fallout of the war, especially on the Global South, while working to bridge differences within the grouping on the Ukraine crisis.