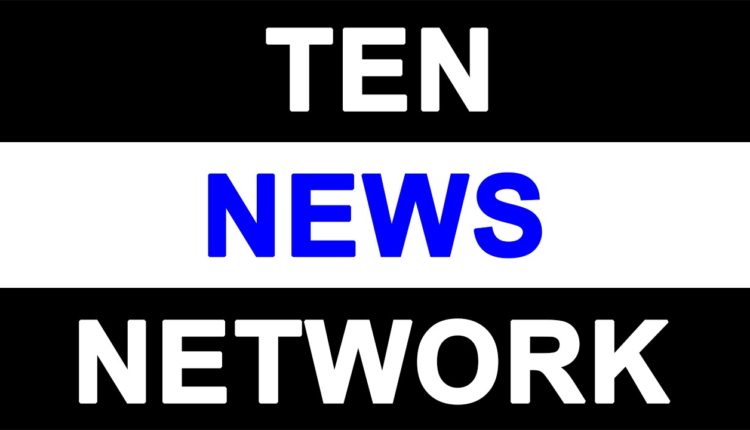 PM Narinder ne bana diya Banana Republic.
I must warn the readers that this not a well researched or a structured article but just a flow of random thoughts.
With the twin obsessions of Modi and his Government to 'make in India ' ( bana na hai ) and to ban things at the drop of a hat is turning or rather, has turned India into a Banana Republic.
They have banned books. They have banned films. They have banned producing and eating of beef. With great aclarity they banned Maggi. Now they have determined what we should see on the Internet. They have already sullied the syllabus of schools to indoctrinate young minds towards myths and our ancient discoveries like atom bomb, aeroplanes and plastic surgery. Igniting young minds, like Kalam desired, is furthest from their minds. Inculcating a scientific temper, generating in children the curiosity to wonder about the mysteries of science, nature and environment is not a priority at all.
What will be the consequence ? Our future generation will grow up on a mush of mythology and pseudo science of an era supposedly thousands of years ago even before the beginning of civilisation as accepted by anthropology and the recorded history of the world. The children are not made aware of the actual achievements of our  Rishis and wise men who excelled in every field like mathematics, medicine, Astronomy, philosophy, architecture, music,dance etc. Achievements which have been accepted and admired the world over.
The basic reason for this malaise creeping in like cancer in all aspects of our lives, from school children to youth to adults, to every sphere of activity is the poison of saffronisation slowly being injected by the the loony, lumpen elements of the Sangh Pariwar who have taken upon themselves the mantle of protecters of Hinduism. They don't realise that they are only deluding themselves. They are impervious to rational thought, freedom of expression, pluralistic society, catholicity, spirit of tolerance — qualities which have existed in India from time immemorial and are now enshrined in our Constitution. Of course, for these loony fringe the Constitution is only  seen as an impediment , as a hurdle in their mad ambition of creating a Hindu Rashtra. A nation which adopts Hinduism according to their own bigoted, perverted and myopic ideas. In other words, anybody opposing their version will be committing blasphemy and punished accordingly ( not by law, in court but by mob lynching.) We already have a theocratic state across the border with similar thinking. So a counter theocratic state has to be created on this side. What will be the difference between us and them ? No difference. They will be Islamic Taliban. We will be Hindu Taliban. Great !
As I have stated earlier, this poison has seeped into every aspect, economical, social, political and even judicial. Take the matter of beef ban. Cow slaughter was already banned long ago. But recently Maharastra Govt. followed by Haryana banned slaughter of bulls/bullocks as well. This is an absolutely idiotic and illogical step. First of all, who has it affected ? The minorities and the scheduled castes who are in this business. Secondly, it is mostly the poor who are in this trade and it is the poor, especially who consume beef as it is the cheapest. And lastly, the farmers, who have no use for Bulls which have outlived their life used to sell off these animals and purchase younger ones for farming. Now they are saddled with useless animals which they have to feed. As it is they are in distress and with poor rains in certain areas they have a huge economic burden to bear. These poor hapless souls were last in the minds of the Hindutva Brigade. I won't be surprised if there is a revolt in the rural areas in the near future. Talking about cows, I can bet my last rupee that if there is an injured cow lying in the street not a single one of these hypocrites will lift a finger to help the poor cow. It will be some Good Samaritan or Maneka's organisation which will provide help.
Primary and secondary education has been going downhill over the years but now the poison is creeping in there too. Very soon they will be replicating the Madarsas in single mindedness. If that is not enough, this particular colour is fast spreading to institutions of higher learning. IIT's and IIM's are being brought under Govt control. They had acquired worldwide reputation in excellence but with babus interfering in their autonomy it is only a matter of time before they slide down the graph of excellence. Similarly, hectic attempts are being made to strengthen the UGC in order to curtail the autonomy of universities. Former education ministers like Murli Manohar Joshi and Arjun Singh had left behind a mess in education. Even Kapil Sibal could  not contribute much. With Smriti Irani at the helm, kowtowing to the saffron brigade, we can forget about imparting education. She will deliver the coup de grace.
Cultural institutions are meeting the same fate. They bear a distinct stamp of saffron. ICHR, FTII, BHU easily come to mind. Persons loyal to one colour seems to be the only qualification. Even the censor board was not spared. The students of FTII are on strike for the last two months against the new chairman whose only qualification seems to be his role as Yudhistra in Mahabharata. Dileep Padgaonkar couldn't have put it better, " The sole qualification that entitles them to hold office is an unquestioning loyalty to the ideology of the Sangh Parivar, not what it takes to inspire and lead. The Sangh Parivar does not lose any sleep on such matters. On the contrary, it's rhetoric against its critics grows shriller every passing day. " He points out how they berated the IIT's as anti-Hindu and anti-national.
Judiciary has not been able to escape the saffron deluge either. The public prosecutor  in the Malegaon case has gone public alleging NIA has been putting pressure on her to go slow in the cases where the accused are Hindu extremists. I won't put it past the Supreme Court in the Yakub Menon case that they might have been influenced by the tsunami of rage whipped up by the Parivar. Only a few years ago, the same very SC commuted the death sentence of the killer who brutally burnt alive Staines and his young children in their car, to life. The SC said that the mitigating factor was that Staines was proselytising. That is, converting Hindus to Christianity. What bullshit!
What a sorry mess we are in,only a year from the Lok Sabha elections. My friends and I had   Enthusiastically voted for Modi, partly because he had promised a better future, removing Govt paralysis, inclusive development, spurring economic growth etc and partly because of TINA–there is no alternative. Even then we had agreed on one thing. We support Modi but we hope against hope that he would suppress his own as well as the Parivar's Hindutva DNA. Our hopes now lie shattered!
To end I must quote TOI's brilliant comment. " prohibitory laws are economically and socially counterproductive. They only perpetuate a feudal mai-baap Sarkar that offers bogus morality in place of genuine security. What modern India must encourage instead is people's freedom to decide how they eat, drink, think and live. "
In 1947 we got our  political freedom but we are still to get freedom to dress, eat, drink, think and express the way we like.