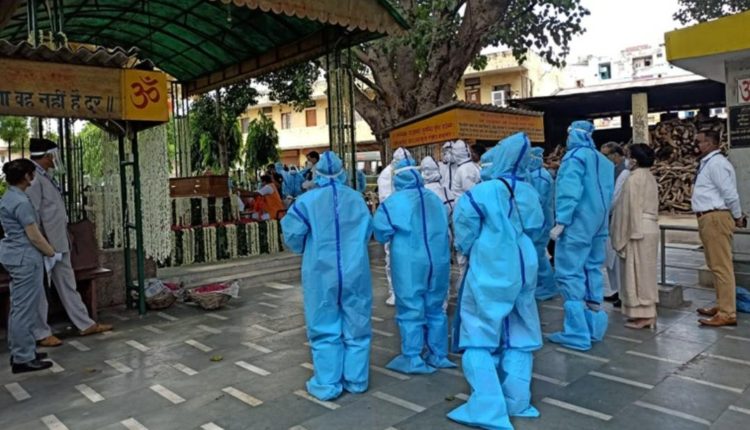 Pranab Mukherjee last rites performed with state honours, Covid-19 saftey protocols
Ten News Network
Often described as the problem solver and crisis handler of Congress, former President Bharat Ratna Pranab Mukherjee was laid to rest at New Delhi's Lodhi crematorium.
He was offered gun salute as per state honours, while his son Abhijeet Mukherjee performed the last rites in a PPE suit.
Ex-president Mukherjee had tested positive for Covid-19 after he was admitted to Army hospital for another procedure.
While his brain surgery was performed successfully, he remained critical due to other health complications.
He was pronounced dead on Monday, after over 15 days of hospitalisation.
Mukherjee has remained an active and prominent leader of Congress, since the days of Indira Gandhi. He occupied many key posts in public life including that of Finance Minister, Foreign Minister as well as President of India.
He was bestowed with highest civilian honour, Bharat Ratna in 2019, alongside Nanaji Desmukh and Bhupen Hazarika.
Earlier in the day, President Kovind, Vice President Naidu and Prime Minister Modi also paid tribute to Mukherjee by reaching at his official residence at Rajaji Marg.
Congress leader Rahul Gandhi and former PM Manmohan Singh also paid their tributes to Mukherjee at his residence.