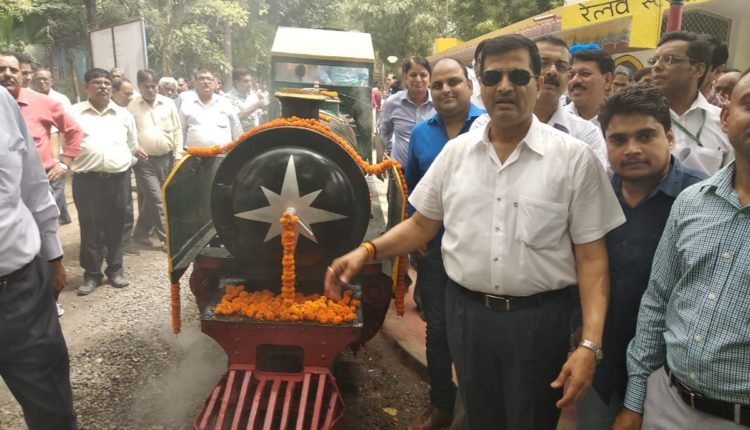 Trains have been integral part of India's growth story and with time have encountered drastic change in terms of their format. However there are still pieces of history scattered around country which take us back to times, when a train ride was still a luxury. The smoking beauties or steam engines of yesteryear fill one and all with the feeling of nostalgia. While not many of these engines are functional in the present time, owing to many factors, the charm of a ride in them still lingers strong among masses.
One such remarkable piece of locomotive heritage is preserved at the National Bal Bhawan Delhi.
The Northern Railways has successfully restored Mini Steam Locomotive 17655, made in 1950 by Krauss Maffic of Germany and made it operational at Bal Bhawan.  The steam locomotive was flagged off by Railway Board Chairman Ashwani Lohani and NR General Manager Vishwesh Chaube at the Bal Bhavan, in the presence of Bal Bhawan Chairman Shallu Jindal, Deputy Director Mukesh Gupta, Assistant Director (Science) Asha Bhattacharjee and other members from Indian Railways and National Bal Bhawan, Delhi.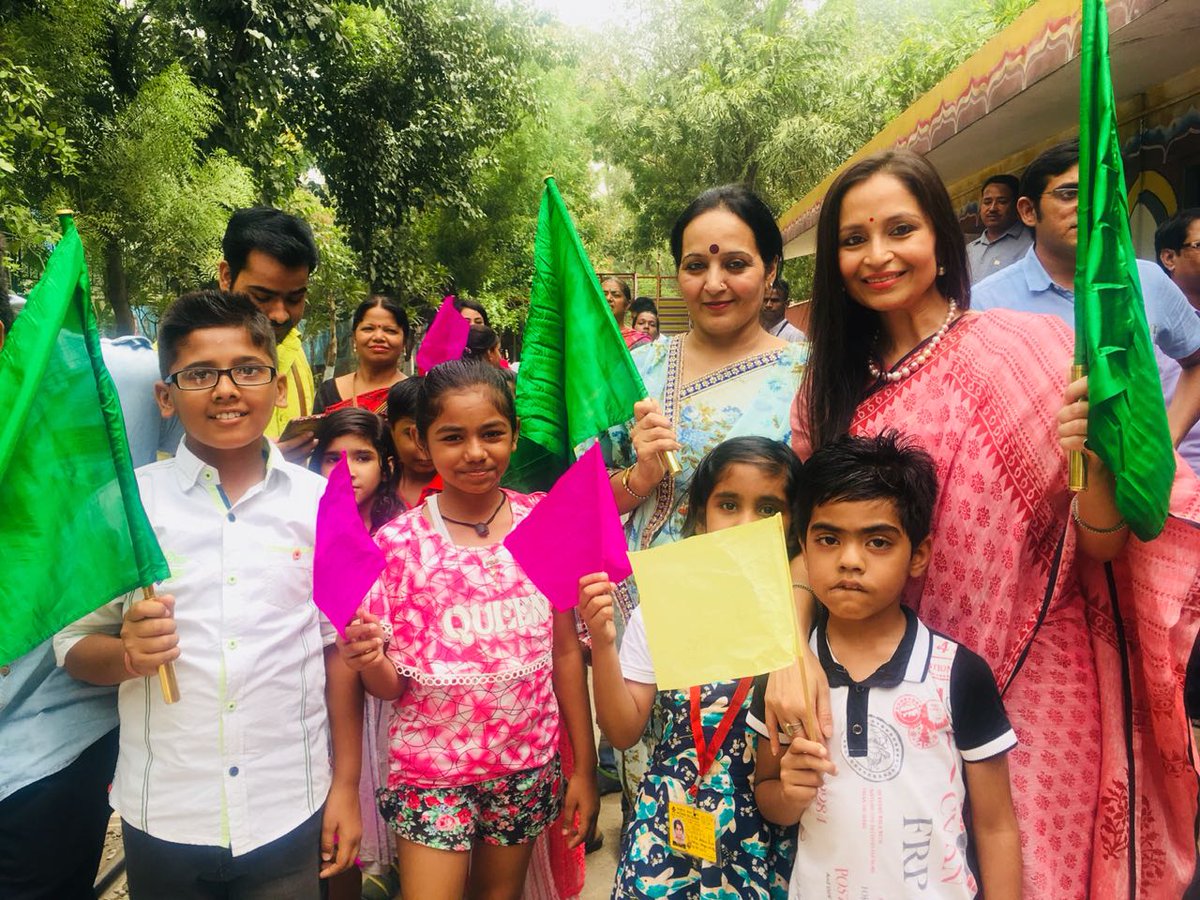 According to Northern Railway officials, the steam locomotive has been restored by a team of Rewari Steam Locomotive Shed and DEMU Shed.
Speaking about the steam engine and its glorious past, Asha Bhattachrjee says, "This mini steam engine was gifted by first Prime Minister Jawaharlal Nehru to Bal Bhavan in 1958 and it continued to run till 2007 providing fun-filled rides to children and evoking a sense of nostalgia in adults".
Another person who has worked hard for this train to be back on track is Firoz Gandhi.  A professional pilot and enthusiastic locomotive historian Firoz Gandhi played an instrumental role in making this steam engine functional at National Bal Bhawan Delhi. He worked hard behind the scenes to ensure a coordinated effort the restore this smoking beauty in its glorious form.
He remarks, "Since 2007 it has been lying at NBB as an exhibit. Many parts of this historic locomotive were missing. From 2017 Indian Railways started efforts to restore the engine. A dedicated team from Rewari Steam Locomotive Shed and DEMU shed has worked hard day and night to meet the deadline of its operation. It was inaugurated by Railway Board Chairman Ashwani Lohani in mid June and it will now be the prime attraction of National Bal Bhawan Delhi. I am sure kids visiting it will be thrilled to know the glorious history of this engine and will enjoy a memorable ride in it".
Today the steam engine operates once a week and takes enthusiastic visitors on a ride to remember.