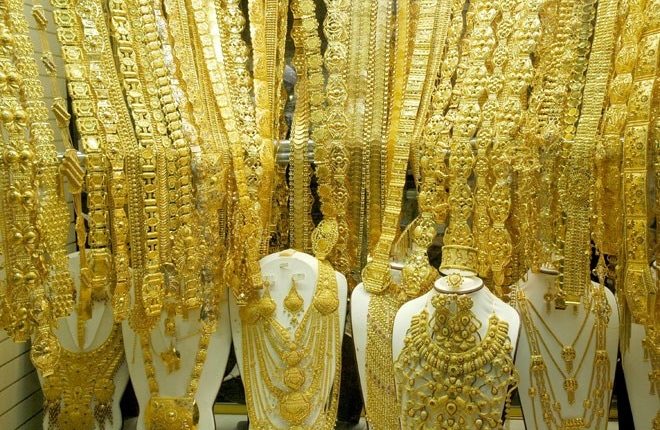 Present form of Mandatory Hallmarking doesn't give customers freedom of right to choose; restricts jewellery trade: GJC
National, 4th May 2021: All India Gem & Jewellery Domestic Council (GJC), the national apex body of the gems and jewellery industry, has written to the Department of Consumer Affairs under the Union Ministry of Consumer Affairs, Food & Public Distribution that in its present form, mandatory hallmarking (which is supposed to become enforced by June 2021) doesn't give consumers the freedom of right to choose and restricts their choice/jewellery trade that has a 5,000-year-old legacy in India.
The BIS (Bureau of Indian Standards), by IS 1417:2016, which approves the standards for purity and fineness of gold articles, lays down that gold articles of only 14k, 18k and 22k Karatages will be allowed in the mandatory hallmarking to become applicable in June 2021. This specifically excludes the sale, storage and exhibition of all the other Karatages of gold articles. BIS, by not recognizing the other Karatages has imposed a fetter on the freedom of jewellers to sell articles of different Karatages.
Several Indian Court judgements highlight the difference between regulation and prohibition of trade by the Government. The Supreme Court has also emphasized that a prohibition imposed on the fundamental right to carry on trade and commerce cannot be regarded as reasonable if it is imposed not in the interest of general public. International standards approve all kinds of Karatage (9K to 24K) and lay down no restriction. The Watal Committee has concluded that the Government may consider review of some of the provisions of the BIS Act and the Draft Regulations so that the interest of both the producers and consumers are harmonised while stipulating standards.
Mr. Ashish Pethe, Chairman, GJC, said, "The current restraint imposed by BIS is not in conformity with the prevalent International standards in the industry including the World Gold Council which has recognised purity and fineness of multiple Karatages ranging from 9k to 24k. In India, gold is sold and bought in many variants ranging from 1k to 24k. Different regions have unique demands for different Karatages. It is common to find 23k and 24k gold items in Akola, Kolhapur, Solapur, Pune and Jalgaon in Maharashtra while in Haryana, Punjab and Western Uttar Pradesh, they usually sell 20k and 21k." He added, "The restriction imposed on the Karatage of jewellery allowed to be sold and hallmarked must be reviewed in line of International practice, and the demands, both domestic and international. BIS should focus on its core objective of guaranteeing purity to the customer and Jewellers must be given the liberty to sell any Karatage of jewellery that they intend to sell, and the consumer is willing to buy as long as it is hallmarked. Gold is also used as an investment option especially gold coins gold of 23k and 24k is highly preferred by the customers in India. BIS should include 23k and 24k in the list of approved Karatages."
Mr. Saiyam Mehra, Vice Chairman, said, "India has always been a country which is known for its traditional and hand-made jewellery. 24-carat gold is the purest form of gold and its softness allows it to be highly ductile and malleable. If the jeweller has the necessary machinery and expertise to manufacture articles and jewellery of 24 carat gold, he must not be denied of his right to do so. Gold bullion in the form of bars and coins of 23k and 24k purity is often bought by customers in India as it is considered as an investment option. If a customer wishes to buy a 23k or a 24k Gold Jewellery, then why should there be any restrictions in buying a better purity of Gold. The Industry is already in crisis post covid lockdown in 2020 and now with second wave coming in, things will be very much difficult even more. While International standards approve all types of karatages, restriction in karatages will add fuel to the fire".
All the Jewellers are in favour of Hallmarking however GJC has urged the Government to consider postponing and extending the deadline for implementation of mandatory hallmarking of gold jewellery to June 2022 instead of June 2021 due to COVID-19.  GJC had already organised national level industry meet (over ZOOM) to discuss the issues and problems in mandatory hallmarking regime on 21st April 2021, wherein around 1400 Jewellers had joined.
Gold has a traditional value and is also mainly looked upon as an Investment avenue/vehicle by the society at large. People in interiors, where Agricultural economy dominates, have rituals and traditions related to pure gold and Gold Jewellery that facilitates investments and acts as insurance in times of distress. To quote an example in Western part of India especially Maharashtra during a typical Wedding a bride is gifted a 24 K necklace called "CHITAK" or "Chapala Haar" and no wedding jewellery is complete without it. This has a social relevance in agricultural economy. In times of distress such as drought this pure gold ornament, treated as stree-dhan, is used to raise emergency funds. Since its a solid pure gold ornament there is minimal loss while liquidating it. Similar is the case of "Shinde Shahi Toda" a typical hand ornament made with no joints in western Maharashtra. The demand of such 23/24K ornaments will not be diminished with banning of these Karatages in the mandatory hallmarking regime.
When delegation from India went to China for World Gold Council and National Stock Exchange meet, it was discovered that the 90% of the total jewellery sold in China was of 24k. Even in neighbouring countries like Nepal, Bangkok, Bangladesh, Sri Lanka the sale of jewellery of 24k was popular. The world's biggest brand PRANDA manufactures 24k jewellery which is imported and sold all across India. If the jeweller has the necessary machinery and expertise to manufacture articles and jewellery of 24 carat gold, he must not be denied of his right to do so.