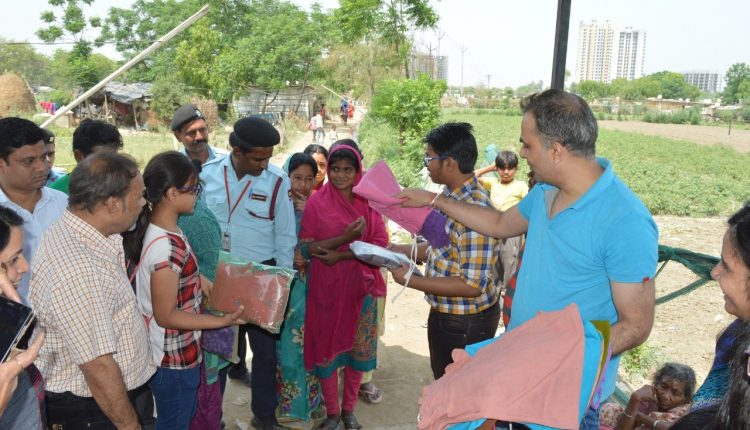 After A massive fire broke out in a slum near Ahinsa Khand 2 in Indirapuram of Ghaziabad on Tuesday morning. Over a hundred shanties were reduced to ashes in the fire. No casualties were reported in the incident. Prima facie it looked like the fire started due to a gas leak from a kitchen.
R K Sinha, Member Rajya Sabha and founder of
SIS Group of Enterprise distributed relief materials to the victims of fire in Indirapuram, Ghaziabad. Sinha is also founder of "Sangat-Pangat" a community welfare movement.
Huge fire had broken out in the slums of Indirapuram in Kanawali on the CISF Road few days ago. Many people lost their dwellings; they are homeless at present.
Essentials like ration, mats, clothes, bathing soaps and washing powder were made available to over 100 affected families. Sinha has appealed to people and other charitable ogranisations to come forward and help the affected families.
Free ambulance service and medical help were also provided by Sangat-Pangat to the needy people.