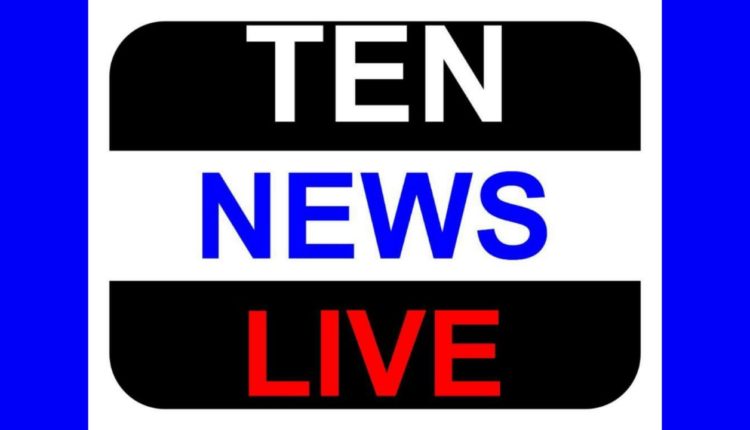 Rai University's Special Convocation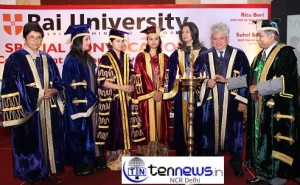 Rai University honored five distinguished personalities
from public service, business & management, fine arts, and culture & communication in
a Special Convocation Ceremony held at Shangri-La Hotel, here today. In her welcome
address, Dr. Harbeen Arora, Co-founder & Chairperson of Rai Foundation—the founding
body of Rai University—said, "By honoring those who have excelled in a challenging
world, we are honoring and recognizing the crucial role such leaders play in the evolution
of new arts and sciences; and in uplifting our culture and consciousness."
Padma Shri Dr. A. Sankara Reddy, Provost and Vice Chancellor of Rai University,
conferred honorary degrees to Suhel Seth, a marketing wizard, Kiran Bedi, a social
activist and the first woman to join Indian Police Service; Priti Paul, director of Apeejay
Surrendra Group; and Ritu Beri, International fashion designer; and for outstanding
contributions in their chosen fields. In his welcome note, Dr. Reddy said, "We take great
pride in conferring on Kiran Bedi, Preeti Paul, Ritu Beri, and Suhel Seth an Honorary
Doctorate in recognition of their yeoman's service to the society in their respective
fields." The University also announced Special Scholarships for Underprivileged Girls,
While accepting the honorary degree, Suhel Seth said that the country need to embrace
academia to create a just and equitable society based on genuine knowledge. He was
honored with honorary degree of Doctor of Arts for his phenomenal and significant
contribution to culture and communications. Dr. Kiran Bedi, who was conferred with the
honorary degree of Doctor of Public Service argued for giving importance to research
and forming research group in every class. While accepting the honorary degree of
Doctor of Business Administration, Priti Pual, Director of Apeejay Surrendra Group said,
"This facilitation by Rai University, which is renowned for setting international standards
in higher education, is an endorsement and encouragement. I thank you Vice Chancellor
for bestowing this honor on me." In her degree acceptance speech, International fashion
designer Ritu Beri said, "This is an amazing honor." She further added that joining
fashion industry was totally in an instinct and gut feel; and why she is here today because
she followed her own inspiration. Ritu Beri was awarded with the honorary degree of
Earlier, the Convocation Ceremony started off with lighting of the Lamp by the
awardees, Dr. Arora, Dr. A. Sankara Reddy, and other dignitaries. It is to be noted that
the Convocation Ceremony was attended by the faculty members of the university,
eminent personalities, and Ambassadors of various countries to India. The Ceremony
concluded with the Vote of Thanks followed by lunch.
Rai University is committed to equity, inclusiveness and equal opportunity for all while
maintaining excellence in interactive teaching methodology, innovation in research and
overall development of an individual in an environment that brings out one's best. Rai
University is dedicated to openness, flexibility and the removal of barriers that restrict
access to and success in higher level education a few by having a robust online program
for those working or those that missed out due to various hardships in their life. Rai
University's mandate is to nurture young minds capable of providing values, leadership
Rai University annually provides complete scholarships including lodging and boarding
to over 250 underprivileged girls from India and abroad to pursue any course of their
liking at any level at the university campus in Ahmedabad. It also gives full scholarship
to 10,000 students annually for its University Online degree program.