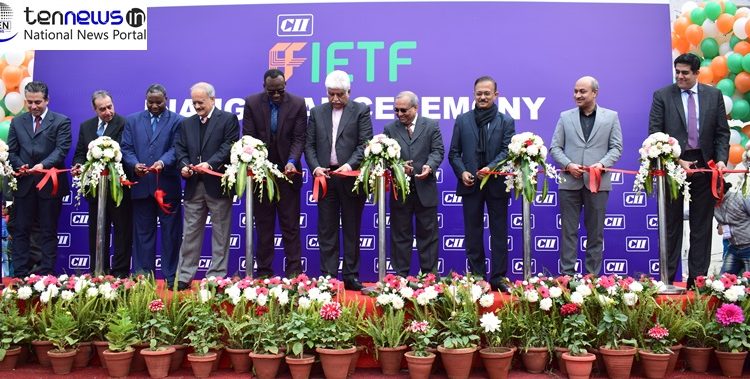 Rakesh Bharati Mittal inaugurates CII's IETF 2019 in Delhi
Ten News Network
New Delhi (03/02/2019) : International Engineering and Technology Fair 2018 was inaugurated at Pragati Maidan, New Delhi on Sunday.
The three day long expo is going to be organised between 3 to 5 February.
This is the 23rd edition of the international B2B event for engineering and technology being organized in India every year.
The first ever edition of Indian Engineering and Technology Trade Fair was organised in 1975 when it was organized under the aegis of AIEl -Association of Indian Engineering Industry -as CII was then known.
The event was inaugurated by CII President Rakesh Bharti Mittal.
Speaking to Ten News after the inauguration, he hailed the expo and termed it an excellent platform for Business to Business exposure for the giants of engineering and technology domain.
JCB India, CEO and member CII council, Vipin Sondhi delivered the inaugural address at the 23rd Logistics expo organised by CII India and expressed his vision for this year's edition of the flagship event.
The event is also supported by Ministry of AYUSH and Pradhan Mantri Jan Arogya Yojana.
The partner country for this year's edition is Japan.