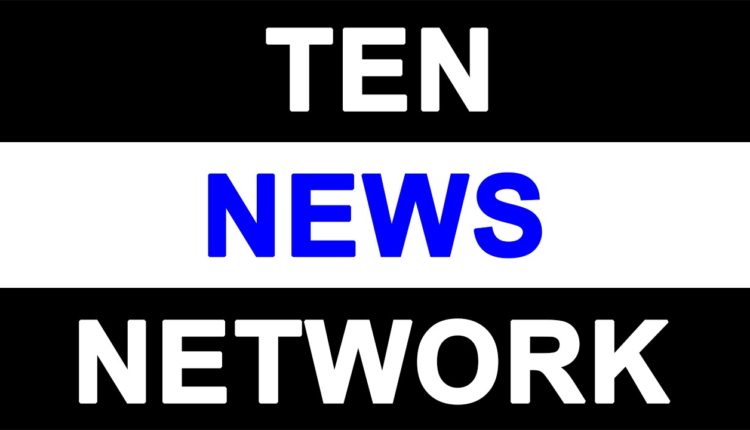 RBI RATE REDUCTION AHEAD OF FESTIVE SEASON BRINGS CHEER IN THE SECTOR: Hrishi Kumar
In a much anticipated move by RBI considering the inflation entering comfort zone, the repo rate has been slashed by 50 basis points. The new repo rate now stands at 6.75 percent from the previous 7.25 percent. Reverse repo rate is unchanged at 6.25 percent and so are the, Cash Reserve Ratio (CRR) at 4 percent and Statutory Liquidity Ratio (SLR) at 21.5 percent respectively. Since the first bi-monthly RBI policy review back in January, the apex body has reduced the key rate by 125 basis points or 1.25 percent, bringing it down to 6.75 percent from 8 percent. What this suggests is that, banks will now be under pressure to lower their lending rates, the benefit of which will be directly passed on to the customers via reduced EMIs.

"The target of 6 percent inflation by January 2016 is likely to be achieved considering the major conditions that have been met since the last policy review in August. This move was thus pretty much on the cards looking at the economic recovery witnessed over the last couple of months. With various key banks in India already on a reducing rate spree, a rate reduction by RBI here will open the gates for further rate reduction by banks, thus assisting the customers with less pressure on their pockets", elucidates Mr. KushagrAnsal, Director, Ansal Housing. Adding to the fact, Mr. Ashok Gupta, CMD, Ajnara India Ltd. avers "RBI has been extremely pro-active in terms of bringing relief to the economy and pushing the banks forward to provide final benefit directly to borrowers through reduced EMIs. Real estate sector in particular was in dire need of repo rate reduction as we are standing right on the verge of final festive season of the year. Sentiments will now become better as customers will be expecting banks to lower their rates that will be profitable for them prior to a big purchase such as, property".
Perfect reasons to slash rate:
With monsoon season being highly unstable, weakening industrial production and investment activities, retail and food inflation kept under check, this decision has come out as a pro-active supply side management one. "Despite the monsoon deficiency and contained food inflation pressure through resolute government actions by managing supply, the disinflation has been quite broad-based and inflation barring food and fuel has also come off its peak in June. Since the beginning of this calendar year, RBI had assured of a rate cut cycle this year which it has followed owning to the economic recovery and fair chances of meeting the target inflation by January next year. This move is greatly welcomed especially for this sector considering the rising inventory levels which will now see a momentum if banks reduce the lending rates, something that is quite evident", explains Mr. MukeshKhurana, MD, RudraBuildwell.
The residual question now becomes; the extent of transmission of these cuts. Not many banks have been following the rate cut cycle, the loss of which has been pushed onto the customers. On the flipside, major banks in India such as SBI, ICICI, HDFC and few others have been keeping their lending rate cycle in sync with the RBI's repo rate cycle. This has provided relief to a major chunk of buyers taking loans for property. Also, banks with high liquidity can easily afford to decrease their lending rates without touching the deposit rates but banks with lesser liquidity are first forced to decrease the deposit rate which on the other hand increases their liquidity then can they bear the drop in the lending rates. A drop in the deposit rate directly leads to lesser returns on investments such as fixed deposits, etc. Thus, major players of the banking industry are able to satisfy the complete demand whereas other banks can either provide higher returns on investments or charge less on the amount lent to the public. "Several banks made reduction in lending rates earlier this month and many held back as well. There exists a direct relation between reduction in lending rates by banks and an increase in demand for property. It is then just a matter of proper timing by the banks while adjusting the rates. Few days from now, the festive season of the Hindu calendar is about to commence where massive demand is observed every year, and this is the time when potential customers plan and allocate their funds for the big purchase. Thus, a fall in lending rates today will promote the sentiments in the market and allow people to strategize their upcoming purchase. RBI has played its part well today and now the ball is in banks court", enlightens Mr. Vivek Gupta, Director, Vardhman Estates & Developers (P) Ltd.
Road to recovery all clear:
For a long while now, real estate sector has been reeling under heavy pressure of rising prices and unsold inventory across all major cities. The bigger problem is that these cities are the perfect catchment areas for the developers due to the presence of ready infrastructure and civic amenities for the future residents. Although, each year we observe heavy footfall at project sites of these regions during the festival season and thus, a slow real estate sector gets the much needed push each year towards the end of the calendar year. "We were pretty sure of a rate cut in this bi-monthly policy of RBI as the next two months are full of festivals and this time around sentiments are usually flowing well. A reduced lending rate ahead of festival season will make the property prices look lighter to the customers as monthly instalments will come down. This will enhance the purchasing power of the customers thereby allowing them even go ahead with a better purchase. For instance, due to reduced EMIs, one will be able to afford a bigger unit or a much lavish one. Hence, a much awaited road towards the recovery of this sector is looking fairly visible", states Mr. Ankit Aggarwal, CMD, Devika Group.
Banks following the legacy:
For the last few months, banks have been on a rate reduction spree due to continuous nods by the RBI and frequent repo rate cuts as well. In the beginning of this month, HDFC had reduced its lending rate by 35 basis points bringing it down to 9.35 percent, standing shoulder-to-shoulder with ICICI and SBI. Although, SBI has announced a further rate reduction by 40 basis points, bringing its lending rate to the lowest in the industry at 9.30 percent which will be effective from 5th October, 2015. Reduced banking rates will have a positive impact on the demand for the sector, and with final festive season of the year about to commence; it will be a win-win situation for all. "The reduction in lending rates by banks has been coming at the right time as we are inching closer towards the final festive season of the year where most property purchasing takes place. It was also imperative on the banks behalf that these rates were reduced as frequent nods had already come from the RBI chief and this time also, a good 50 basis points have been reduced. Still there is ample room for lending rate reduction by banks as we see SBI has already announced a 40 basis points reduction. The platform is now all set for the realty sector to deliver its goods in the upcoming festival season in India", concludes Mr. Deepak Kapoor, President-CREDAI Western U.P. & Director, GulshanHomz.