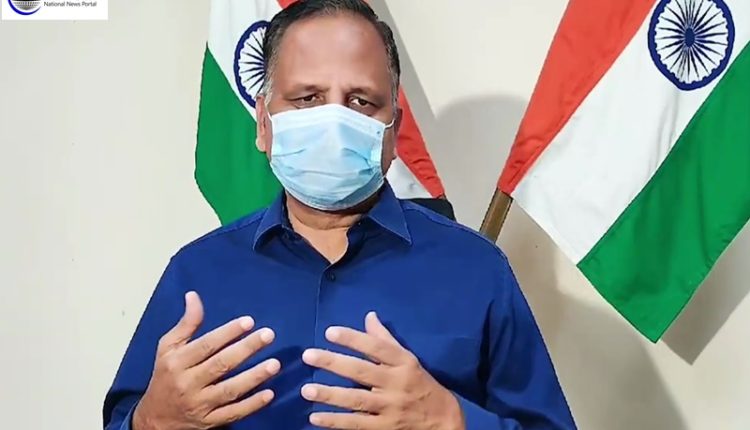 Restrictions in Delhi will be lifted, if cases come down in 2-3 days: Delhi Health Minister
Ten News Network
New Delhi, January 12: Delhi Health Minister Satyendra Jain on Wednesday said cases in the Capital are stabilised, soon we will see a decline.
Stating, "Delhi is likely to see 25,000 new cases today. If Covid cases come down in 2-3 days, restrictions will be lifted," he assured.
He said, Covid cases in Delhi continue to be above 20,000 but the positivity rate is stagnant at around 25% which is a good sign. Hospital admission rate has not risen in the past 4-5 days, if it continues, there will be some relief in restrictions.
According to him, hospitalisation rate in the Capital has stablised & cases have plateaued.
He quoted, "Covid positivity rate can't determine if cases have peaked or not, hospitalisation rate has stabilised, cases have plateaued."
Moreover, comparing the scenario with Mumbai he said, COVID-19 cases have started coming down in Mumbai, we will soon see the same trend in Delhi.
Delhi reported 21,259 new cases on Tuesday with the positivity rate at 25.65%. Whereas on Monday it reported 19,166 cases and the positivity rate was 25%
Moreover, the Capital has seen a rise in fatalities, recording 93 deaths in the first 11 days of January.
Following which, he said, "People with comorbidities are facing more problems, not many people are coming to hospital for treatment of coronavirus."