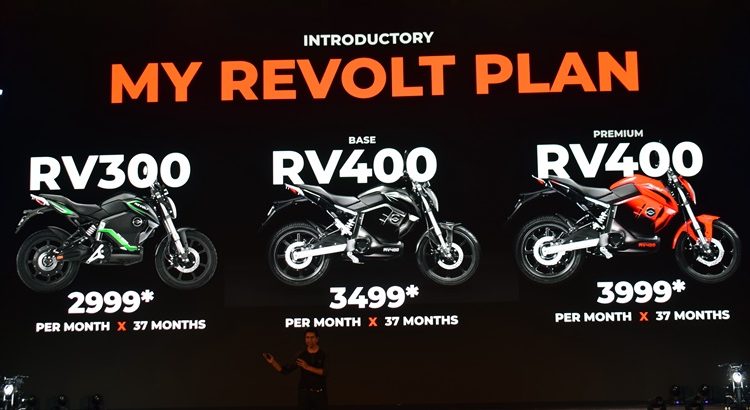 Revolt launches electric motorcycle variants with unlimited features!
Vishal Malhotra (Photo-Video) Lokesh Goswami Tennews New Delhi :
New Delhi: Revolt Intellicorp Pvt Ltd launched India's first motorcycle with unlimited variants in the national capital, making the first benchmark in the automobile sector.
The brand new product RV 400 will be available in 4 Revolt hubs in New Delhi and subsequently in Pune with cutting-edge design technology, creating a new benchmark in the industry. It is available at a price of INR 3,499 per month.
The company additionally introduced a second model RV 300 valued at INR 2,999 per month, bookings for which will begin on August 29, 2019.
The RV 400 comes with a host of introductory benefits such as unlimited battery warranty, free maintenance benefits, product warranty and insurance that will all be free for first three years!
Speaking at the launch, Rahul Sharma, Founder, Revolt Intellicorp Pvt Ltd said, "EVs are not just about a shift in vehicles but a shift in mindset for the consumer. Our promise of discovering the mobility market in the true sense of product and price is here. We are starting with Delhi and Pune and will eventually move to the rest of the country as we believe that our product has the credentials to transform the way two-wheelers are looked at!"