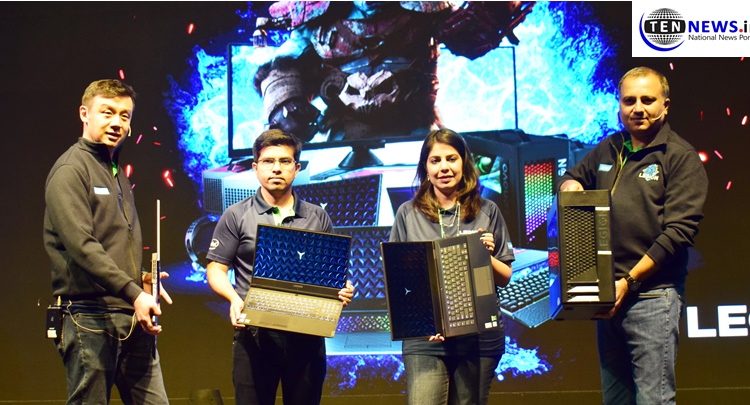 #Riseoflegion: Lenovo unveils new variants in their Legion series!
Vishal Malhotra (Photo-Video) Lokesh Goswami Tennews New Delhi :
New Delhi (27/08/2019) : For the current multifaceted gaming community, Lenovo unveiled a new range of professional-grade gaming laptops, desktops, displays and accessories today in the national capital.
Introducing its latest offerings under its gaming brand- Legion along with a new range of desktops, displays and accessories, for the growing gaming community in India.
Speaking at the launch, Shailendra Katyal, Executive Director, Consumer PCSD, Lenovo India said, "This new breed of garners live a multi-faceted life that balances work, family and social life, and are connected by their passion for gaming. Which is why our Legion portfolio, co-created with garners, is designed to look just as great in a living room as it would in a conference room. This new gaming line-up is engineered to handle the toughest gaming tournaments while retaining a clean aesthetic that won't feel out of place in any environment." "Moreover, I am overwhelmed with the response to Rise of Legion tournament which saw participation from 64 teams across India. It's a great platform for the next generation of garners to gather, compete and network with each other. It is also a chance for us to engage them and ensure that the Legion brand is evolving with their needs. The results have exceeded our wildest expectations and we look forward to taking esports to the next level in India", he added.