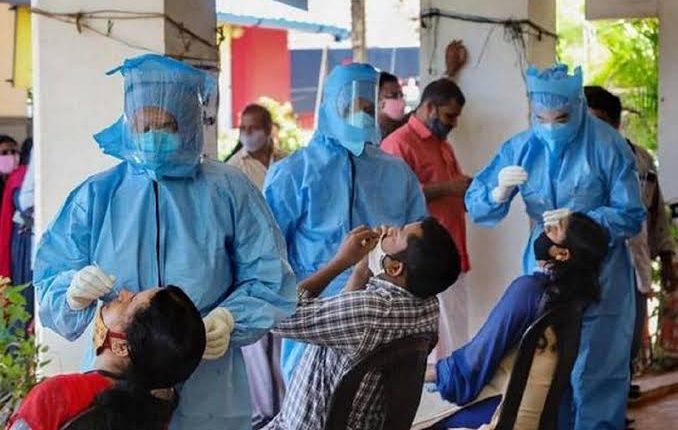 RT-PCR test mandatory for arrivals from China, 4 other nations, announces Centre
Ten News Network

New Delhi, Dec 24, 2022: On Saturday, union health minister Mansukh Mandaviya announced that RT-PCR test has been made mandatory for passengers coming from five countries including China.
"The RT-PCR test will be mandatory for international arrivals from China, Japan, South Korea, Hong Kong and Thailand. On arrival, if any passenger from these countries are found to be symptomatic or tests positive for Covid-19 infection, then they will be put under quarantine," Health Minister Mandaviya revealed in a conversation with ANI.
He also added that the Air Suvidha form filling to declare the current health status will also be made mandatory for international passengers arriving from these Asian countries. He further said that the Centre and States will have to work in "tandem" and in a "collaborative spirit" as they did during the previous surges.
Mandaviya, while holding a virtual meeting Friday with the health ministers of the states, Principal Secretaries, Additional Chief Secretaries and Information Commissioners, expressed that the country needs to be on the alert and be fully prepared for Covid management.
The meeting had been held in view of the recent upsurge in cases in some countries like China, Japan, Brazil and the United States in the presence of Union Minister of State for Health Bharati Pravin Pawar, NITI Aayog member V K Paul
to assess the public health preparedness for containment and management of Covid-19 and progress of national Covid-19 vaccination campaign.