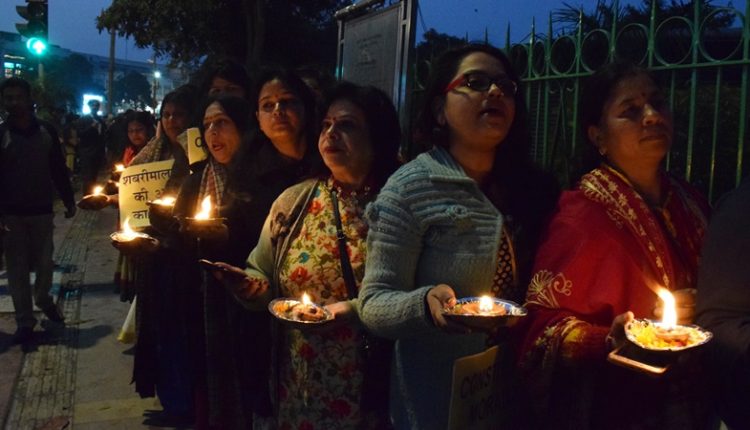 New Delhi : Sabarimala Dispute is becoming the harsh voices of hundreds and thousands on daily basis. People seems unhappy with the work procedures of government.

Today, hundreds of Delhi based Lord Ayyappa devotees came together on the roads and marched together for the cause with 'dia' in every one's hand.
They all gathered in central park and shouted out various slogans for Lord Ayyappa.

Speaking to Ten News, women devotees of Sabarimala Temple said,
"Supreme Court seems interested in re-initiating the Sabarimala verdict but government of Kerala seems to be determined with their decision related to entry of women. Thousands of cases have been filed against the devotees but they are not understanding that these happenings in Kerala won't stop till people are provided with justice."
The march had many important politicians who were busy in leading and organising the march.
"Devotees of Lord Ayyappa are all ready to face any of the consequences for getting the entry of women banned in the temple outskirts", said one of a women who works as an accountant of Kerala Govt.