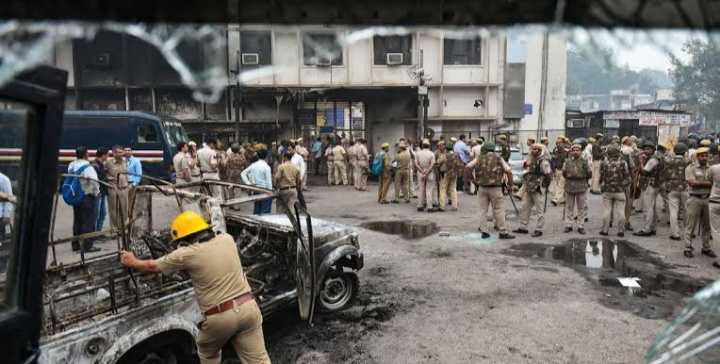 SC dismisses Lawyers' plea regarding ban on media coverage of lawyers tussle with Delhi Police
New Delhi(08/11/2019): The Top Court yesterday dismissed the lawyers' plea seeking a restriction/ban on media coverage in connection with the ongoing tussle between the lawyers and Delhi Police.
The Supreme Court yesterday released that, "There will be no restriction on media reporting in Tis Hazari court case." The top court even denied an early hearing on the petition and asked the lawyer to file an application in High Court.
The lawyers reached the Supreme Court after their plea to ban media reporting of all incidents of violence, including the incident between the lawyer and police at Tis Hazari Court complex.
During a Delhi High Court hearing in the matter, the Bar Council sought the ban saying that the police are misusing their power and that both media and police are trying to spoil the case. "The media is calling us "goondas" (goons) and defaming us," the lawyers said.
The lawyers' counsel even said that the police were not registering their case even when they asked them to do so at this time.