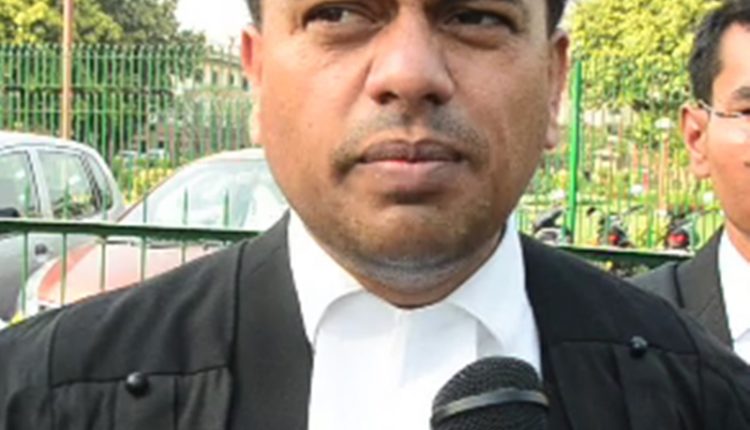 New Delhi: The Centre today filed in the Supreme Court a review petition against the March 20 judgment of a two-judge bench which allegedly 'diluted" the SC/ST (Prevention of Atrocities) Act by laying down stringent 'safeguards' before registering a case under it and ban.
Slogans of 'we want justice' were also raised in Lok Sabha as Home Minister Rajnath Singh made statement on incidents of violence during protests on SC/ST Act issue yesterday.
Earlier, Union Minister Ravi Shankar Prasad said, "Our government is committed to ensuring the protection and dignity of the SC/ST Community. I appeal to all my fellow countrymen to maintain peace and harmony".
The Supreme Court on Tuesday said that it will hear the Centre's plea for the recall of its judgement holding that immediate arrest on a complaint under the SC/ST (Prevention of Atrocities) Act was not mandatory.
Ten News Caught up Exclusively with Senior Supreme Court Lawyer Manoj Gorkela who has been appointed as the new Deputy Advocate General (DAG) of Uttarakhand by the state government.
Speaking to Ten News Correspondent Prerit Chauhan, he Said, "the apex court verdict of March 20 was "unfair" and "unjust" and "it should be stayed". He also prayed that the writ petition challenging the verdict should be heard by a larger bench of five judges to decide the issue.
The bench said it will see when the matter is taken up for hearing in the due course of time.The apex court had on March 20 said that "in view of the acknowledged abuse of law of arrest in cases under the Atrocities Act, arrest of a public servant can only be after approval of the appointed authority and of a non-public servant after approval by the Senior Superintendent of Police (SSP) which may be granted in appropriate cases if considered necessary for reasons recorded."

"It had said that unless the exclusion of anticipatory bail is limited to "genuine cases and inapplicable to cases where there is no prima facie case was made out, there will be no protection available to innocent citizens", added Gorkela.