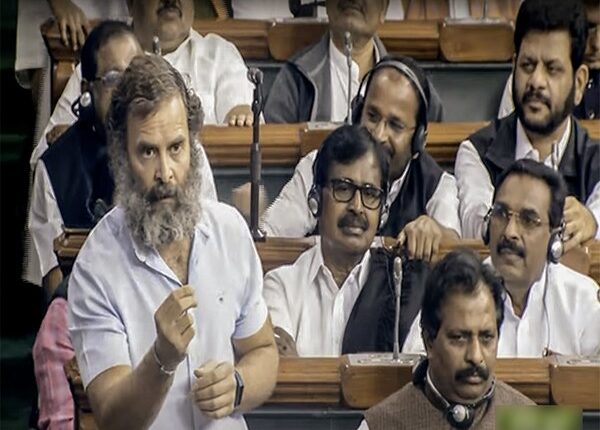 Shiv Sena's Saamana Lauds Rahul Gandhi, Slams Notice for Unparliamentary Remarks
Ten News Network
Delhi (India), February 14, 2023: The Shiv Sena-affiliated newspaper Saamana has come out in support of Congress leader Rahul Gandhi after a notice was served on him for making alleged unparliamentary remarks against Prime Minister Narendra Modi in the Lok Sabha on February 7.

The Marathi publication, which has Uddhav Thackrey as the editor and Shivsena (UBT) leader Sanjay Raut as an associate editor, released an editorial on Tuesday, labeling the notice served on the Congress leader as "cowardice" and "dictatorship."
The Lok Sabha Secretariat had issued a breach of privilege notice to Rahul after the BJP accused him of making false, derogatory, unparliamentary, and misleading statements against PM Modi on the floor of Parliament.
The Saamana editorial claimed that the faces of BJP members turned pale in Parliament after Rahul's speech and that the Prime Minister had evaded direct questions posed by the Congress MP on his alleged relationship with billionaire industrialist Gautam Adani.
The editorial went on to laud Rahul's "Bharat Jodo Yatra" and said it is visible that tremendous energy has been generated through the foot march.
It further alleged that Adani's businesses have peaked only after the BJP came to power in 2014 and that public money is at risk.