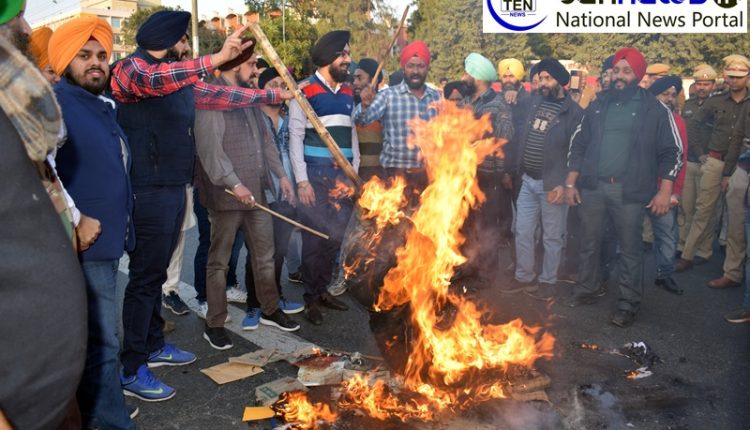 New Delhi: Demanding justice and arresting of 1984 anti-Sikh riot accused Jagdish Tytler from Delhi police commissioner members of the Shiromani Akali Dal staged a protest near Delhi Police headquarter at ITO square in New Delhi today.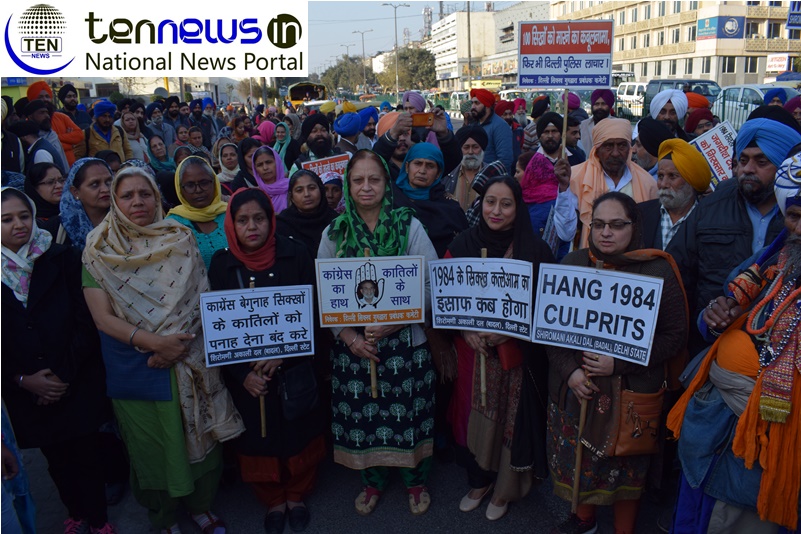 As many as 500 Sikh gathered at ITO square, raised slogan to arrest Jagdish Tytler, and file an FIR against him. The organisation also set a deadline of a week for meeting its demands, which include arresting of Tytler. They claimed that if their demands were not met we will launch the country wide protest. Protestors later burnt the effigies of senior Congress leaders Sajjan Kumar, Jagdish Tytler to register their protest.
The issue has triggered since a video of Jagdish Tytler leaked in which he is pleading his guilty of killing Sikhs during the riot.
"We have a video, in which Jagdish Titler is accepting his crime but political parties and police are protecting them. We have urged Delhi police commissioner to take immediate action and arrest them," said chairman of Shiromani Akali Dal, Avtar Singh Hit.
We have been fighting for 32 years but got nothing. Now, we have a solid proof against Jagdish Tytler and if our demands were not met in a week we will hold a nationwide protest in Delhi," Avtar Singh added.