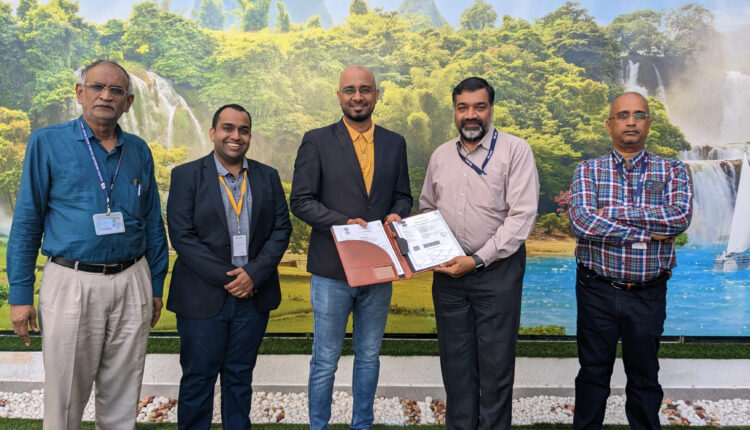 Simplilearn and IITM Pravartak join forces to empower youth with Essential Digital Skills for Success in the Digital Economy

Mumbai, 15th September 2023: Simplilearn, the world's leading online bootcamp provider for digital skills training, has joined forces with IITM Pravartak Technologies Foundation, an esteemed start-up ecosystem, to train students professionals on digital skills such as product management, full-stack development (FSD) – MERN and cloud computing domains.
With this collaboration, Simplilearn and IITM Pravartak are set to introduce comprehensive programs focused on full-stack development (FSD) – MERN, cloud computing, and product management. This collaboration aims to upskill working professionals and freshers in cutting-edge skills in today's rapidly evolving digital landscape.
Full-stack development- MERN stands out as one of the most coveted fields in the current era. Statistics also highlight that full-stack development is a high demand role among developers, in the India. According to Indeed, the demand for full-stack developers exceeds 10,000 positions.
The first batch of FSD-MERN will be commencing in December 2023. Interested candidates can apply for this 6-month program through the following link – https://www.simplilearn.com/full-stack-developer-course-and-certification-iitm-pravartak
Learners also have the option to participate in campus immersion experiences, allowing them to visit the campus, engage with the incubator, and have face-to-face interactions with faculty members. This initiative is designed to accelerate learners' career advancement in high-demand skills and offer exclusive upskilling opportunities, specifically tailored for both software and non-software product management roles. As a result of this partnership, these meticulously designed programs are set to be formally launched in the coming months, following a structured timeline.
Elaborating on this initiative to upskill students and working professionals, Mr. Anand Narayanan, Chief Product Officer, Simplilearn said, "We are excited to join forces with IIT M Pravartak, an esteemed start-up ecosystem, to pave the way for the future of digital skills training. Our collaboration will empower professionals and freshers alike to embrace the ever-changing digital landscape with cutting-edge expertise in Product Management, Full Stack Development, and UI/UX domains. As the demand for UI/UX skills skyrockets and FSD and Product Management roles witness remarkable growth, we are dedicated to providing comprehensive programs and unique campus immersion opportunities. Together, we aim to accelerate learners' career growth and create a generation of skilled professionals ready to shape the digital world."
IIT-M Pravartak Technologies is a Section 8 Company housing the Technology Innovation Hub on Sensors, Networking, Actuators and Control Systems. It is funded by the Department of Science and Technology, Government of India, under its National Mission on Interdisciplinary Cyber-Physical Systems, and hosted by IIT Madras.
Speaking about this partnership, Dr. M. J Shankar Raman, Chief Executive Officer, of IITM Pravartak Technologies Foundation said,"In light of the worldwide trend towards greater technology adoption and digital transformation across all industries, we recognize the critical importance of having a skilled and competent workforce. As we strive to create a better world driven by technology, we are delighted to announce our collaborative effort to provide relevant upskilling programs to aspiring individuals through this partnership. By harnessing the collective expertise of IITM Pravartak and Simplilearn, we are certain that learners will experience a transformative journey, reaping unparalleled benefits from these exceptional programs."
Simplilearn conducts more than 3000 live classes per month, with an average of 70,000 learners who spend more than 500,000 hours each month on the platform. Programs offered by Simplilearn give learners the opportunity to upskill and get certified in popular domains.