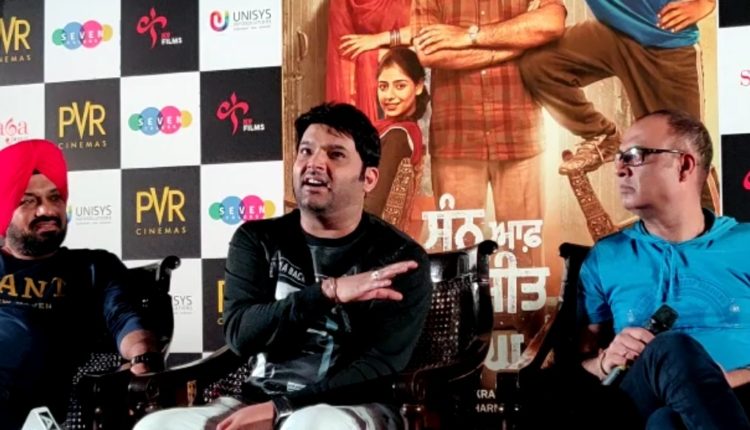 Son Of Manjeet Singh: Kapil Sharma and Gurpreet Ghuggi Promote their upcoming movie In Delhi!
New Delhi: Before making his comeback on television, Kapil Sharma is returning to the film industry as a producer. The actor, who made his debut as a producer with Firangi, now producing his first Punjabi film titled Son of Manjeet Singh.  Kapil Sharma with actor Gurpreet Ghuggi and on Wednesday seen promoting their movie 'Son of Manjeet Singh' in National Capital.
Interacting with Media Stand-up comedian Kapil Sharma, said,
"I produced the film because it had a message for the masses. Do not force your children unnecessarily. Parents should support their wards. They must understand their kids for their overall growth."
"It is a different movie, meaningful, not a comedy. The film has been directed by one of my very good friends. I liked the script and support it whole-heartedly. I'm going to come back on the silver screen and hope the audience would shower love and affection on me again," added Kapil.
 
Gurpreet Ghuggi, Punjabi comedian and actor, who is playing the lead role in the movie, said in 2003 when he debuted in movies, the scenario was very different. He said it was the media, who had brought a sea change in Punjabi cinema. "Since then, we have grown so much. Punjabi cinema is at the third or fourth place in India today," he said.