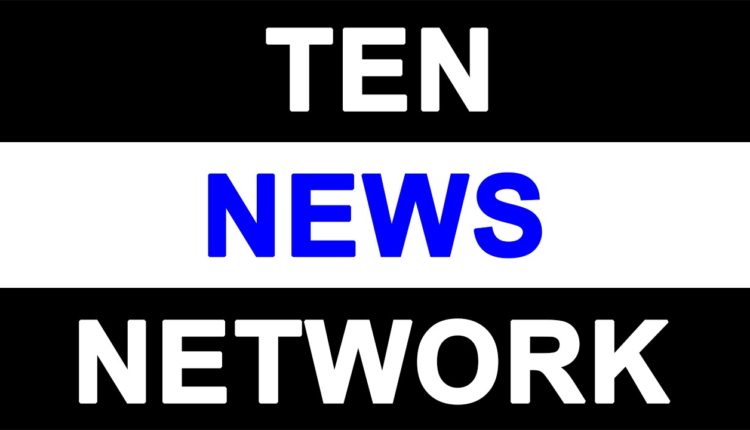 SP Singh Oberoi does India proud with a Grand Ph.D in Philanthropy:Bipin Sharma
In recognition of his relentless global humanitarian works, activities and campaigns, the Faculty of Sociological Sciences, International University of Fundamental Studies in a glittering ceremony conferred upon SP Singh Oberoi the coveted 'Grand Doctor of Philosophy' in Philanthropy.
The HonorisCausa Degree is conferred upon persons for their outstanding contribution when the Rector of the International University of Fundamental Studies in recommendation of the Faculty and the Intergovernmental Academic Council, certifies that a particular individual has fulfilled all the eligibility criteria for this Degree.
Thanks to the extraordinary philanthropic works that his Charitable Trust namely 'Sarbat Da Bhala' has been doing in different parts of the country as well as overseas over the years, the name SP Singh Oberoi needs not onlyany introduction, but has become synonymous with those in distress and suffering.
What makes the Grand Ph.D awarded to Oberoi more special is the fact that the Doctorate conferred upon him is affiliated to three prestigious establishments namely Oxford Educational Network, International Parliament of safety and Peace and California University FCE, CA, USA.
The Grand Ph.D has not only added another feather in the cap of the good Samaritan Oberoi, but has made the entire country proud
A 'grand Award for a man who is passionate about not only making grand contributions and donations, but also about making grand differences to the lives of people in need and real distress.
Be it the large scale distribution of blankets among the impoverished segments of the society in different parts of the country, or the distribution of road reflectors for helping citizens cope with foggy weather conditions, Oberoi has been associated with the most germane causes of life.
As good luck would have it, Oberoi was honouredin December last year when Prince Marcello, the Prince of Consular Corps of the Principality of Seborga in an official ceremony chose him as their Honorary Consul General for Republic of India. With this accomplishment, Oberoi etched his name in record books by becoming the first Sikh to represent a European Country in India. The Prince issued two Passports to Oberoi including the prestigious passport of the Club Diplomat.
As a recap, Oberoihad shot into limelight when he paid the blood money for saving the lives of 17 Indians on the death penalty.
Speaking on the momentous occasion, SP Singh Oberoi who is also the Chairman of the Division of the Emirates Apex Group of Companies said, "Although I have been undertaking philanthropic activities since the past many years, not a day passes when there is not a germination of a new idea to better the lives of people in suffering. The awards and honours conferred on me from time to time indubitably mean a lot to me as they motivate me to undertake more humanitarian activities.Albeit I am a businessman, I prefer being referred to as a 'crusader' for that happens to be my real identity. When it comes to engaging in altruistic acts, I, or my Sarbat Da Bhala team do no disparity on the basis of caste, creed or religion as our only religion is humanity.  It definitely feels good when people overseas recognize me, and express the desire to know more Sarbat Da Bhala. With humility, I tell them that it is not just a Charitable Trust, but a 'Global scale humanitarian movement'."
Lauding the recent milestone of the man, Chancellor Prof PR Trivedi remarks, "Well the man has been going from strength to strength with passage of time, and the day is not far when the government of the day too will aptly award him for his lifetime contribution in the field of philanthropy.Plaudits all the way to the Son of the soil who may be physically residing in Dubai, but whose heart incessantly beats for India."