Sphere India marks IDDRR Day with Releases of Handbooks on Multi-Sector Coordination for Emergency Response
13th October, New Delhi: On Wednesday, Sphere India, in collaboration with the National Institute of Disaster Management (NIDM), organised a Workshop to commemorate International Day for Disaster Risk Reduction (IDDRR Day) 2021. The Workshop saw the release of handbooks on six key thematic sectors of emergency response. The six handbooks on- Health, Shelter, Education, Food and Nutrition, Water & Sanitation and Protection act as an operational manual for stakeholder coordination during emergencies and have been compiled through comprehensive research with a number of prestigious agencies working in the field of disaster risk reduction.
The Keynote Address was delivered by Maj Gen Manoj K Bindal, Executive Director, NIDM who spoke of the critical role of a flexible and participatory coordination mechanism for efficient disaster risk mitigation and management during a crisis. "The need of the day is to work together, collaborate and have a participatory approach to work towards a common goal. In this context, these handbooks will be essential to improved coordination between all stakeholders- including central and state and local governments, INGOs, CSOs, NGOs, and the affected communities."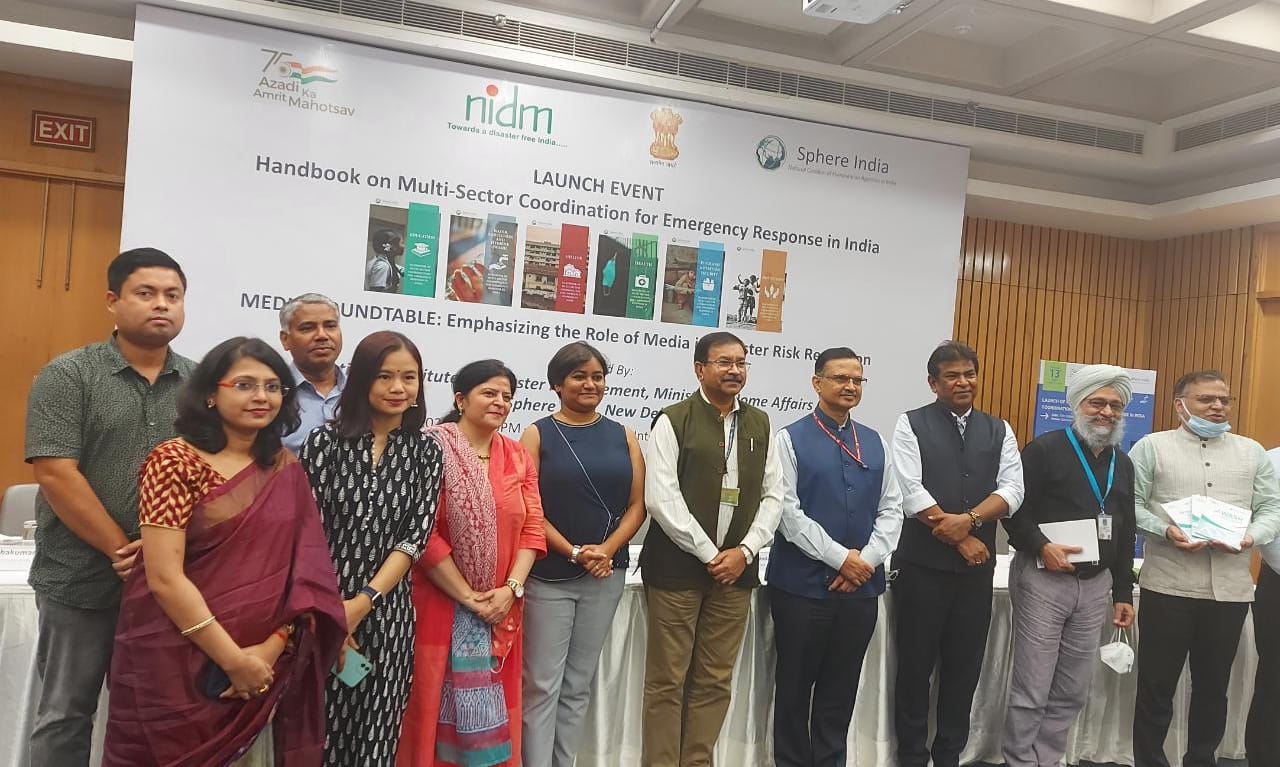 Vikrant Mahajan, CEO Sphere India, said that this was a milestone moment for Sphere India especially on the occasion of IDDRR when globally stakeholders and collaborators come together and review their commitments for reducing disasters and disaster risks and leaving no one behind. "The launch of these handbooks in India is a big step towards translating global goals at the national as well as local levels."
Sarabjit Singh Sahota, Emergency Specialist, DRR Section, UNICEF India, said that "the Handbooks will fill a critical gap area and show the relevance of the social sector in Emergency Response. The handbooks give clarity on the difference between development programming and emergency programming and the role that the social sector plays in this". Mr Prof. Santhosh Kumar, NIDM stressed on community engagement at the inception of any program, especially in DRR to ensure that the needs of the community are met and its risks and vulnerabilities are mitigated. He said that Sphere India and NIDM have followed this mandate in the formulation of these handbooks.
The Event was also graced by eminent panelists from leading humanitarian agencies including Justin Jebakumar, Director of Government Relations, Habitat for Humanity India; Prof Anil K Gupta, Head ECDRM, NIDM; Lee Macqueen, Sr Program Manager, NCDHR, and Dr Rajat Jain, president, Doctors for You.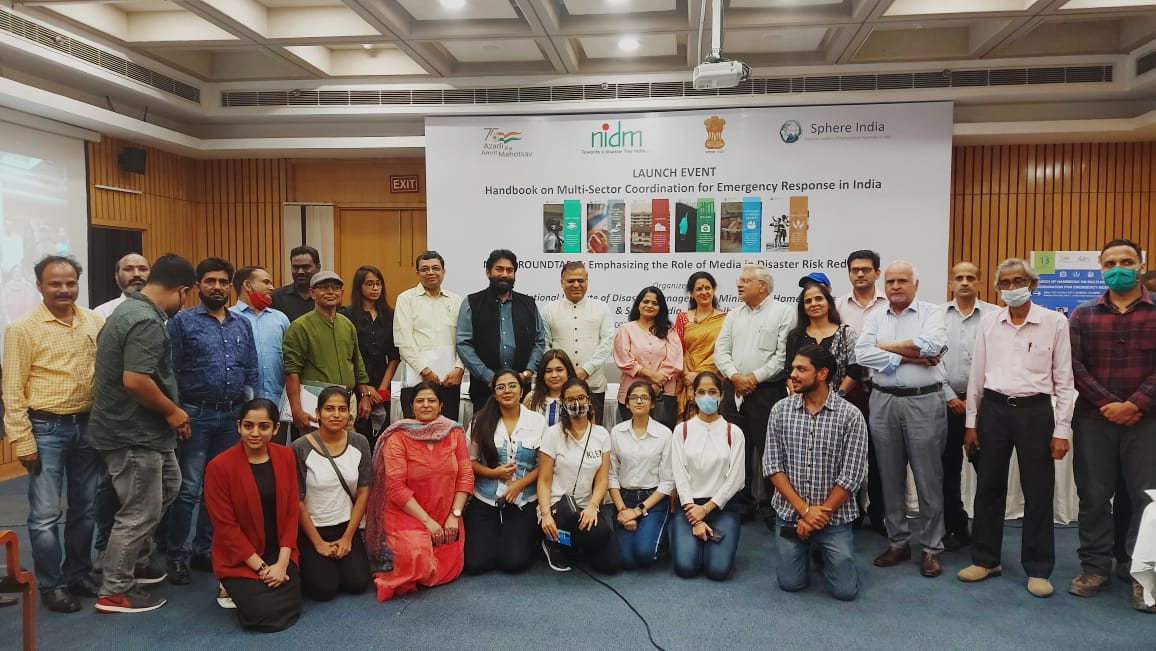 Referring to the experiences of a coordinated response of all stakeholders during Covid-19 under the leadership of the government, Mahajan said "With this kind of guidance available through these handbooks and or experiences from COVID 19, we can prepare ourselves for future disasters and ensure an effective coordination mechanism come into place immediately we are able to save more lives and also reduce suffering".