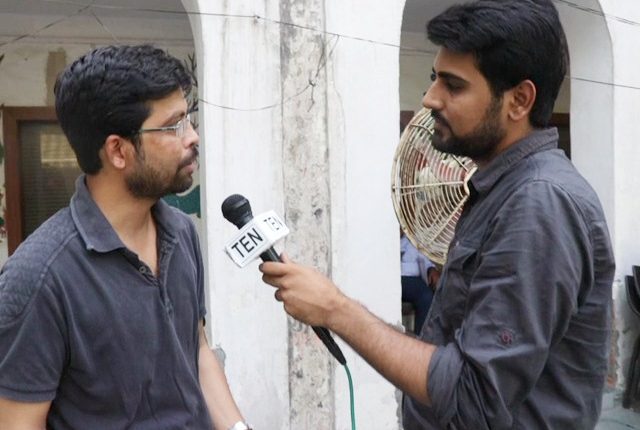 New Delhi: After months of hard work and sleepless nights, candidates who appeared and were preparing to appear in a job test conducted by the Staff Selection Commission (SSC) were shocked when the news of alleged leak of a question paper reached them.
Screenshots of a question paper of Combined Graduate Level (Tier-II) examinations, along with answers, were found circulating on social media.
Despite CBI Probe Announcement, Protest Over SSC Exam Continued.
Though, The CBI on Friday said that it questioned Sify Technology Pvt Ltd COO C.R. Rao in connection with its ongoing probe into the leak of a Staff Selection Commission (SSC) exam paper. Sify Technology was entrusted with holding the Combined Graduate Level (Tier II) exam, during which paper leak was reported.
The CBI had registered a case on Wednesday against 17 persons, including 10 employees of Sify Technologies, in connection with the paper leak.
If we talk about the most successful protest movements in history, they have been the ones that have set their own agendas.
The Main Question Arises now is, Did thhe uterior motives behind the SSC were Achieved? Or How much the protest impacted the Education System and Transparency in Competitive Exams.
To Search for the Answers Ten News Caught up with Swaraj India's national chief spokesperson Anupam to discuss about the future of SSC Aspirants and the Impact of SSC protest on competitive exams transparency.
Speaking to Ten News Anupam said, "The irregularities that were already highlighted and could not be contested, the SSC decided to get that investigated and submerse other irregularities in all other examinations they conducted. Some students who used unfair means, the invigilators of the centre where these students gave their examinations and a SIFY official responsible for handling question papers are the culprits."
Speaking about the Corruption in competitive exams, Anupam Said, There is a Mafia working in all these Exams. The Recent CBI FIR it is clearly specified that from a remote location screen sharing was going on and the Corruption was done.
Speaking on the Impact of SSC Protest, He further Said, "There is a hundred percent impact, i just want to say to all the SSC Aspirants that don't get dissappointed and sit at home. The Ssc protest definitely have a Impact not only on SSC but also on different recruitment boards and they are more serious in their work now."
Watch Full Interview: