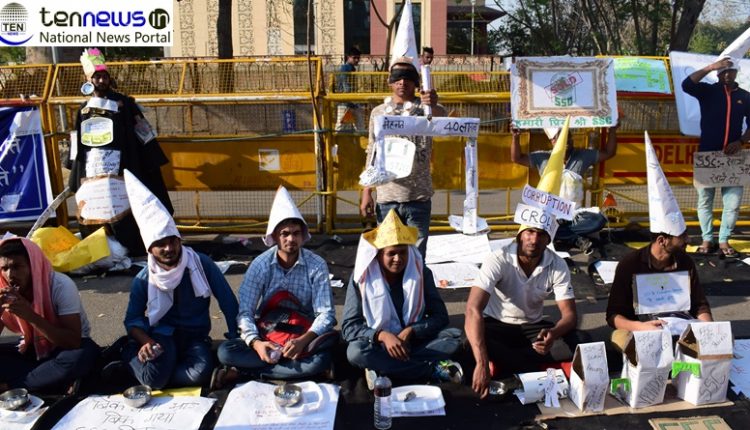 SSC Students continue protest as SC asks for Centre's response into inquiry of alleged SSC Scam!
Prerit Chauhan (Photo/Video) By Lokesh Goswami Ten News Delhi :
New Delhi: After The Supreme Court of India on Monday asked the Centre to respond to a petition seeking an inquiry into the alleged leak of the question papers of the exams that Staff Selection Commission conducted in February.
With this the SSC protest also entered it's fourteenth day. Students at CGO complex said, neither SSC nor the government is thinking for us! Its a big scam and we are just demanding a time bound CBI probe of the whole system. Students also demonstrated an Exhibition and continued with their protest.

One of the protestors said, "We do not have enough employment still we students do not protest against it but  now whatever we have in that also scams are happening on large scale and still government is not listening to our demands. We eat fruits and biscuits, whatever we can afford".

No one is helping us in making food. NGO Khalsa Aid is organising langars for us whenever they can, said another Protester while speaking to Ten News.
"Throughout the day, we keep the protest alive by writing poems or sharing our stories with others. On spotting an open window in the SSC office, chants of "SSC chor hai" and "We want justice" fill the air, said one of the female SSC Aspirant.