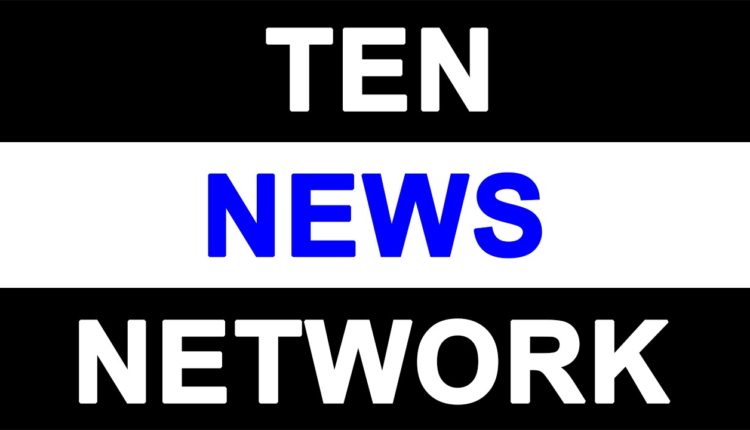 STALWARTS AND ICONS OF HEALTHCARE SECTOR GET HONOURED : BIPIN SHARMA

In a glittering function organized at the India Habitat Centre in New Delhi on 21stJanuary, 2015, Worldwide Achievers honouredthe different icons of the healthcare sector. The awards titled the"Worldwide Achievers Healthcare Excellence Awards 2014"were conferred on different organizations and individuals for their outstanding contribution to the industry. In a short span of time, the Worldwide Achievers Awards have emerged as the most credible and coveted awards in the industry. To do the honours, the event was graced by the likes of Padamshree Dr. Jitendra Kumar Singh,Ajit Gupta(MD- Care world TV),and Navin Sinha (Co-convener, Sahyog Cell – BJP).
One of the leading market research company, Worldwide Achievers organized Healthcare Excellence Awards 2014 with Care World TV as Media Partner, Disha TVas TV Partner, Delhi Medical Association as Knowledge Partner, Drug Today Medical Times as Print Media Partner andMedgate Today as Magazine Partner. In the awards ceremony, India's top Doctors, Clinics and Hospitals, Healthcare Providers, Nursing Homes, Medical Devices and Hospital Equipment Companies, Diagnostic Laboratories, Health Insurance Companies were felicitated.
The awards were based on a comprehensive market research study and opinion surveys conducted by Worldwide Achievers.
Amongst the notable Worldwide Achievers Healthcare Excellence Awards 2014 winners were Dr. R.K. Tuli (Life Time Achievement Award For Healthcare Excellence In Holistic Medicare & Cure), Dr. Vikram Kumar.V ( Life Time Achievement Award of the Year- Paediatrics), Star Health and Allied Insurance Co. Ltd. (Most promising Health Insurance Company of the year), Medanta–The Medicity (Best Super Specialty Hospital and Research Centre of the year), Apollo Hospitals International Ltd, Ahmedabad (Best Hospital For Wellness and Healthcare In Gujarat), Saket City Hospital (Best Hospital For Innovation of The Year), Civil Hospital, Ahmedabad (Best Multi Specialty Hospital of the Year-Gujarat), Unihealth Consultancy Private Limited (Best Medical Tourism Company of the Year), Naugra Export (Best Medical Equipment Company of the Year), Dr. VibhaPathalabs Hormone Centre (Best Pathology Laboratory in Western U.P), Dr. Shelly Batra (Operation Asha) -"Innovation & Social Awareness in Healthcare Sector", Dr. Minnie Bodhanwala(Healthcare Entrepreneur  of The Year), Dr. Praveen Gupta (Outstanding Services For Neurology In North India), Dr. Seema Singh, Fortis Hospital-VasantKunj(Best Dietician of The Year-North India), Dr. Ganesh K Mani (Outstanding Services In Cardiac Surgery Of The Year), Dr. S.K Poddar(Healthcare Personality of the Year-Laparoscopic Surgeon), Dr. Sanjeev Gulati (Healthcare Personality of the Year-Nephrology), Dr. Viveka Kumar (Healthcare Personality of the Year-Cardiology), Dr. PrashantSaxena(Best Pulmonologist In North India),Dr. PrabirBhaumik(Healthcare Professional of the Year-Child Care), S.S Medical Systems India Pvt. Ltd. (Best Emerging Medical Equipment Company In North India), Dr. Bishnu Prasad Panigrahi(Healthcare Personality of the Year- Delhi-Ncr), and Dr. SachinGoyal(Best Physiotherapist In Delhi).
Speaking on the occasion, P. K. Choudhary (Vice President) Worldwide Achievers, shared, "The winners have exemplified excellence amongst their peers in respective sector and regions. Almost all the winners scored extremely well in our research study due to their dedication towards excellence, dedication, innovation and best ethical practices. By competing with the very best from their industry, winners know that their work has been evaluated by the sharpest minds in the industry, and that their services and contribution have truly excelled. These awards intend to inspire others towards big achievements."
Dr RK Tuli who was conferred the Lifetime Achievement Award for Healthcare Excellence in Holistic Medicare and Cure said, "The all-inclusive holistic care of health offers a potential for extending much higher quality of healthcare, add life to its beneficiaries, effectively enhance the performance of the medical personnel for a far greater all-round sense of professional satisfaction, cure sickness, reduce morbidity, and ensure a harmless, efficient as well as affordable "Health and Wellness For All". I feel overwhelmed to be honoured with the Lifetime Achievement Award in the healthcare sector, and must say that we have great expectations from our dynamic Prime Minister who can make a humungous difference to the healthcare sector."
Deepu Paul, DGM Disha TV remarked, "Disha TV being the only Human Development News Channel in the country today, it is a matter of pride to share that our onus has perpetually been to be associated with all the germane issues of day to day life. Our USP is that we showcase the positive facets of life, primarily as our core objective is to spread positivity all around. In a short span of time, we have not only managed to carve a distinctive niche for ourselves, but have also been successful in raising the bar."
The awards ceremony was followed by a scrumptious dinner and networking of different awardees and the organizers.