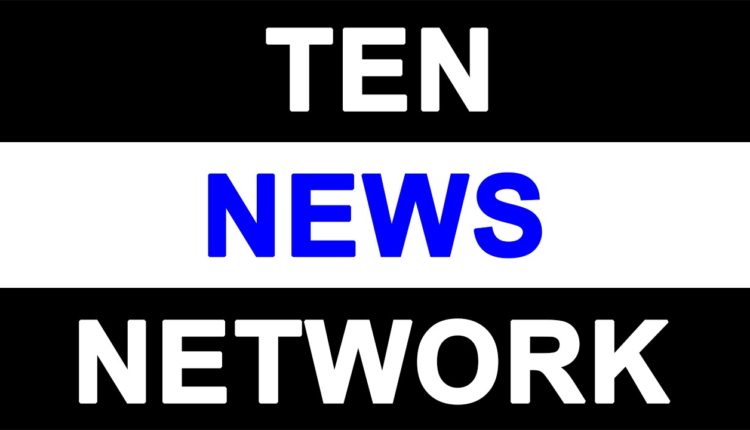 SWAN SONG OF Aam Admi Party.-By Shantonu Sen
The umpteenth  obituary of the Aam Admi Party  is being written . This time in the van of writers is Arnab Goswami  of Times Now . He has never forgotten or forgiven this fledgling party for ignoring it and not sending its spokesperson to its prime ttime debates when informed to do so. The first  obituary  was written   when Anna Hazare and Kiran Bedi decided to drop the party. The next was when AAP junked the Delhi Government after 49 days only. The third was when it drew a blank in Delhi in the Parliamentary elections . Later Shazia. Yogendra Yadav and Kumar Vishwas comments on the party and  Shazia Ilmi leaving the party, separately and together provided almost a regular flow of announcement of its imminent death. Now the nonagenarian Shanti Bhushan's description of Arvind Kejriwal  as " great leader . a great campaigner who . in my pinion lacks organizational skills" is projected as  a final death knell. Is it finis for AAP or is this conclusion slightly exaggerated?

Like Manmohan Singh is an accidental Prime Minister  Arvind Kejriwal  is  also an accidental  Party  chief.. India Against Corruption was a movement and would have remained one . The Party, then without name  came about, initially, with a reluctant Anna's blessings after the movement faltered. It is  then  this  party's  birth took place  and Arvind Kejriwal emerged as its Chief Convener .  If Sonia Gandhi had not stepped aside Manmohan Singh would not have been the Prime Minister.   If  Anna Hazare had not backed out after initially giving the go ahead there would have been no  Arvind Kejriwal as the  sole face of Aam Admi Party..  Both appointments  defy logic  and both   hold/held  their positions despite hiccups.
. Manmohan Singh can look back with some pride  at the first eight years of his stewardship of the country . So can  Arvind . He stayed on   after Anna Hazare's rebuff and steered AAP to rule Delhi with himself as Chief Minister. Both he and Manmohan Singh created history.
When Manmohan Singh started sliding in his last two years  he allowed himself a free fall.  Manmohan Singh could , on his record, attempt  at being the Leader of the Congress Party. His age , his shyness following years of a  motherless  childhood ,  lonely teens  and a sense of loyalty to the Nehru-Gandhi family  did  not allow him to think of it.  Arvin Kejriwal , on the other hand  shrugged off Anna's  volte face and   piloted the party on to a growth curve.  He too had  a  fall following   his  quitting as Government  and then  being  wiped out in the General Election, in Delhi.  The sobriquet " Unskilled Organizer" from the aged mentor .of the   Party for Arvind Kejriwal    is not undeserved. The Aam Admi Party till   today  has   roots only in Delhi. It  can  thanks   Arwind Kejriwal's organizational  skills.  Its plight in the Punjab in the recently concluded bye-elections  vindicates the patriarch. But is it time for this Party's obituary to be written?
Some Parties  , the great ones are the result   of movements . They cannot disappear. Leaders may come and go. The Indian National Congress  before India got independence was a movement. It continued as movement and a Party  simultaneously  after independence  for quite some time. Perhaps,  now its not so in the eyes of many.  The Communist Parties  are also the result of the movement of the proletariat, the people . India Against Corruption became a throbbing  movement.  It created the Aam Admi Party.
Arvind Kejriwal is still  the eternal  challenger.. He  emulates   Don Quixote, an idealist out to right incorrigible wrongs,.  Many,  see him tilting at the windmills but he  comes  out a   winner as  he and his  idealist  group  did  in Delhi elections.      He  earned  accolades  in Varanasi  despite  the electoral  defeat.  The Apex Court  simply cannot, much as it might like  dismiss his gauntlet  demanding a verdict on the Constitutionality of the Lt. Governor 's order dismissing his Cabinet's recommendation for a mid- term elections  The BJP is just not sure of election results in Delhi despite sweeping the Parliamentary seats.   But Arvind Kejriwal cannot  expect  to repeat his exploits all by himself.  Like the wily Laloo and  the war horse Nitish did in Bihar   he  must reach out to existing parties born out of  movements of the people.  Time to suspend disbelief  and seize time.  All obituary writers of AAP  may then have to  hold    back  their pens .