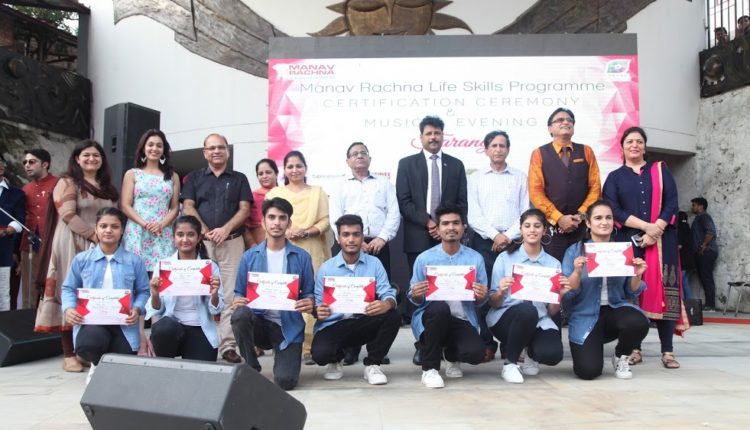 Tarang cultural evening at Manav Rachna gives a rousing welcome to freshers.
By Bipin Sharma
The atmosphere was simply electric as Manav Rachna International University (MRIU) in sync with DEARC Academy of Performing Arts hosted a rollicking event titled "Tarang" at its sprawling campus on July 18, 2018. The event that comprised a certification ceremony and scintillating performances was a culmination of a two month long orientation program to welcome the Freshers. With the core objective of providing a novel experience, and for welcoming the first year students, a series of workshops, seminars, sessions with well-known personalities were organized during the first month. The second month kickstarted with a plethora of sporting activities and cultural extravaganzas for the students.
It was literally a 'Swag Se Swagat' for freshers with "Tarang", a specially planned memorable cultural evening at the campus. The riveting evening was organized in association with DEARC Academy of Performing Arts. The event was graced by eminent personalities from the Fashion, Glamour and the Media world. Notable among those seen in attendance included the likes of versatile actor and model Rhythm Datta (Founder of DEARC Academy of Performing Arts and the brains behind the hugely popular Life Skills Program initiative at MRIU), actor and model Sukhmani Lamba, Bipin Sharma and Rajni Panwar (senior media personalities), Blogger Isha Gakhar, Pankaj Sharma and Raj Sharma, Fashion Designers Nidhi Bhardwaj and Dhairya Gupta, Maira Khan, Deepinder Singh to name a few.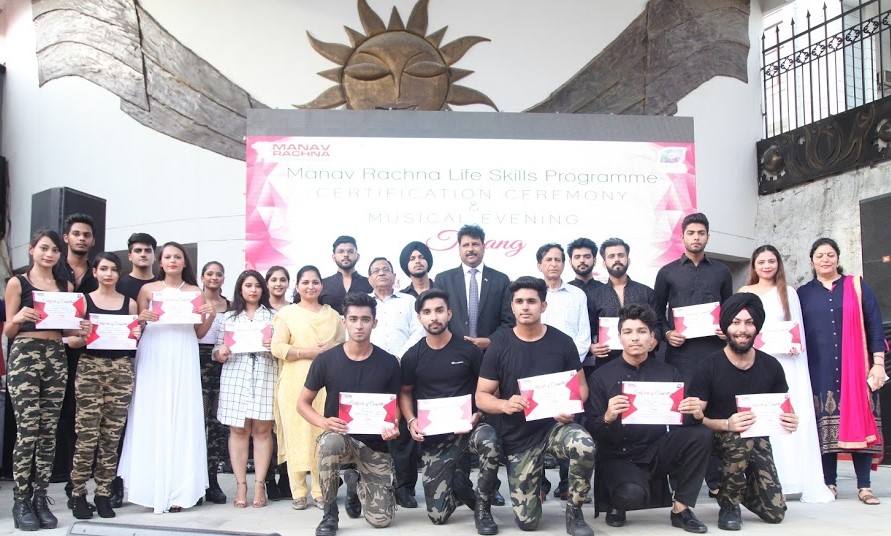 Samachar Post (National English Daily), Namaskar Dunia (National Hindi Daily), Talash Wajood Ki (Women Centric Monthly Magazine) and Ten News (Online News Portal) were the Media partners for the event.
The Life Skills Program at Manav Rachna has enriched students by imparting them training across various genres thereby nurturing their skills and talent for facing more bigger challenges. The unforgettable cultural evening was an outcome of two months of intense hard work put by the students under the astute mentorship of Rhythm Datta. The students showcased a riveting amalgamation of fashion, music, theatre and dance that left the packed house completely awestruck and asking for more.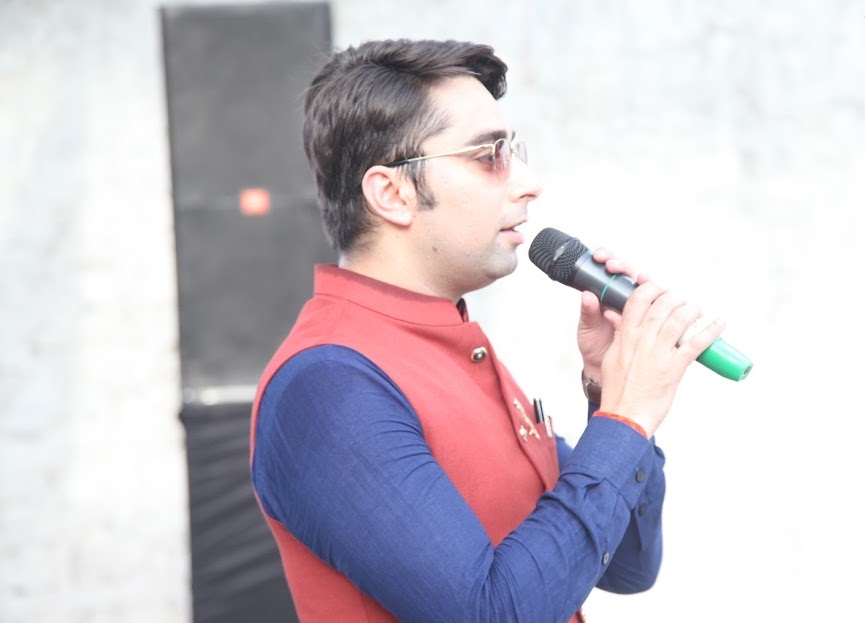 The Fashion show could effectively convey the dire repercussions of "female feticide", and growing crime against women. The event was truly enchanting with vivacious components such as the theatre highlighting the dreams of adolescent hearts coupled with power packed dance performances and mellifluous music resonating through the length and breadth of the institute. 'Sway Dance Academy' in particular, left the spectators totally captivated with their mind-blowing performance. Certificates were awarded to the Fashion, Theatre, Music and Dance Groups who had been training under various Clans at Manav Rachna.