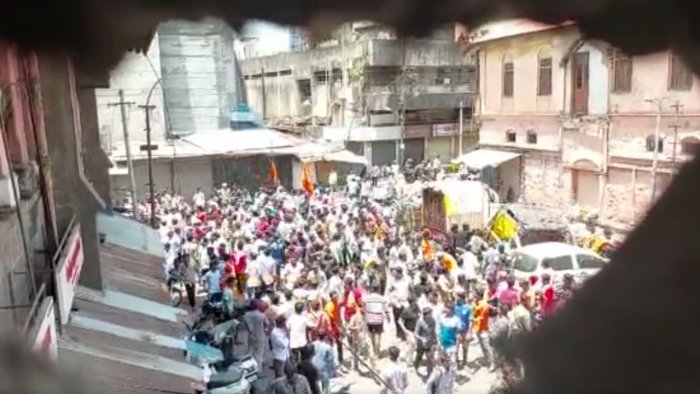 Kolhapur, 07th June 2023: According to local police officials, certain Hindu organisations organised a big protest today in Maharashtra's Kolhapur over contentious social media posts about Aurangzeb and Tipu Sultan.
The groups calling for a closure said that the posts were meant to glorify the two dictators.
The rally got violent as protestors ransacked some stores and vehicles in Kolhapur's Chhatrapati Shivaji Maharaj Chowk, demanding that those men be prosecuted.
According to officials, the police had to use lathicharge to disperse the demonstrators. There were also allegations of skirmishes between two factions in other parts of town.
Eknath Shinde, the Chief Minister of Maharashtra, stated that he is in communication with senior police authorities. He also urged the public to be calm.
"Investigation is underway, and action will be taken against those found guilty," added the chief minister.
Officials stated that Deputy Chief Minister Devendra Fadnavis, who also handles the Home ministry, is keeping an eye on the situation.