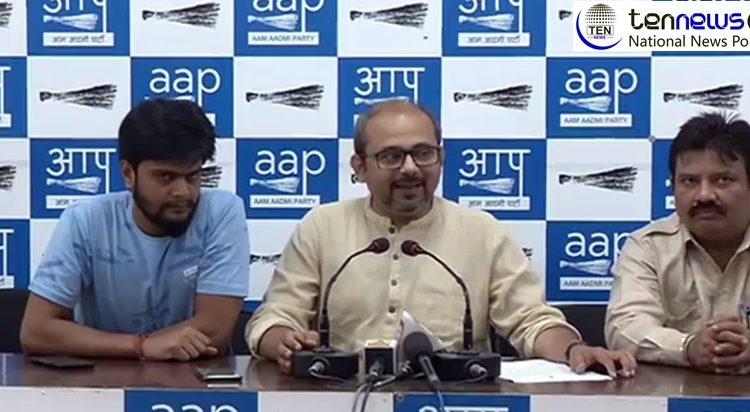 New Delhi: A large portion of the 45-metre garbage mound in Ghazipur had collapsed after heavy rainfall, killing two persons, in September last year. The tribunal has also rapped the EDMC over fire incidents at the site.
Two pleas one by AAP leader Dilip Pandey and the other by rebel AAP leader Kapil Mishra opposed the allotment. The bench didn't issue notices on the pleas filed by Mishra and others, directing them to file a brief note mentioning the grounds for their opposition. The order came after it was informed by the DDA that a similar matter was already pending with the Supreme Court.
On the issue, Aap leader Dilip k Pandey said that Delhi environment minister Imran Hussain, who also heads Delhi Pollution Control Committee (DPCC), had said in a letter that the sites for the landfills were in Yamuna flood plains.
Hence, "the L-G, CPCB and EDMC chiefs should apologise to the citizens of Delhi for lying to them and resign from their posts," Pandey said. "The government is against any construction in flood plains."
Addressing the media on Thursday, Pandey said, "Landfill site' is being created by BJP in Sonia Vihar and Ghonda area in Delhi; it is not only a mess, smelly mountain of garbage but also a house of deadly diseases. In the last 4 years, the MP gave nothing to the people of the area in in return he has given a mountain of garbage as a gift."
"Aam Aadmi Party has filed a petition in the NGT against the wrong allocation of 'landfill site', whose hearing will be held by the Honorable Court on 21st, in which the court has asked everyone to present their opinion," added Pandey.