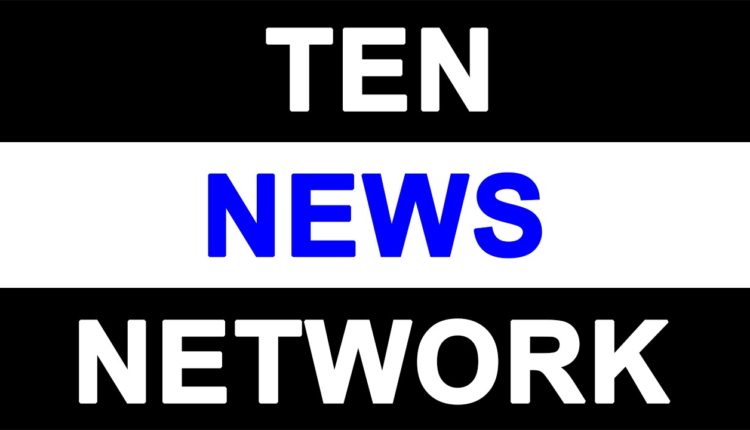 THE TWO SIDES OF INDIAN REAL ESTATE COIN BY HRISHI KUMAR
Indian real estate sector has always been known for its infamous deeds primarily because of the unorganised process that it follows which is still persisting. But at the same time, it is able to contribute gigantically towards India's Gross Domestic Product (GDP) and employment opportunities. With the absence of a regulatory body, single window clearance system and industry status; still this sector has been consistent in serving the dynamic needs of the domestic as well as international traffic. But during this process, filtration of what is wrong and what is right is not possible due to which there are still a lot of questions that remain answered.

Parmar case: To learn or let go
In a recent shock to the entire nation, Late Mr. SurajParmarwas forced to end his life as he could not further bear the brunt of the corruption existing in the sector. Due to this incident, leading private body of the sector; CREDAI remained shut on 13th October, 2015. Looking at the flipside, there have been numerous cases, where not only an individual but entire families have lost hope and committed suicide because of not getting their homes on time and fed up of paying rent and EMIs together. Who will address their issues?? "There is no denying that real estate sector has still not been able to earn trust of the public. This trust can be attained once there is proper registration process, monitoring of transactions and continuous supervision of the dealings. But the SurajParmar case has come out as an eye opener for everyone associated to this sector. The government should now focus upon making sure that single window clearance system and a regulator at the centre should become operational, so as to suffice everyone's needs and curb the evils pertaining in this sector", explains Mr. Rakesh Yadav, MD, Antriksh Group. Adding to this fact, Mr. Vivek Gupta, Director, Vardhman Estate & Developers (P) Ltd. states "At present, providing the real estate sector with an industry status is need of the hour so as to allow ease of doing business. Everyone must understand the fact that this sector is an end user of products created by over 300 industries in the country. Thus, simplifying the work process here will lead to an overall harmony for both, developers and customers. At the same time, timely approvals can become possible only with single window clearance system which will ultimately allow developers to offer possession on time and reduce unnecessary pressure over the customers".
Real estate bill in winter session brings hope
Another disturbing feature of Indian real estate sector has been delays in delivery, not providing customers with refund for cancellations and changes in project specifications without prior notice to the customers. In this sector, the buyer agreements are tend to be one-sided with a bias towards the builder. Although, with the real estate bill hopeful to be tabled this winter session, if passed, it will greatly assist in bringing justice to the buyers and promote fair dealings in the future. "This bill will ensure that the transactions incurring in this line of business between buyers and developers are fair and transparent. Also, this bill will make sure that every state sets up a regulatory authority. With this authority, the developers will have to compulsorily upload all project related documents such as site plan, layout plan etc. on the authority's website. Prior to selling the units, every builder will first have to register the project with RERA; and even the brokers will have to register themselves, thus enhancing the transparency in the sector", enlightens Mr. VikasBhasin, MD, SayaGroup. Also agrees Mr. Amit Chaudhary, MD of Rhythm Ccounty, as he says "Apart from getting themselves registered with RERA, if developers plan a structural change, it won't be possible until the developer has attained the consent of two-third of the buyers. This will promote discipline in the sector and remaining fixed to the initial designs. Another prominent feature of this bill is the clause of maintaining 50 percent of the funds in an escrow account so as to curb developers to divert funds to other projects. Hence, this bill will not only confirm transparency but discipline as well which suits the public".  If real estate bill gets a go ahead this winter session, this sector which has lost its lustre will start coming back on track, and gradually gain trust and credibility.
What lies ahead
There is pressure on the customers as well as the developers. One is under pressure to deliver quality projects on time and other is under monetary pressure and facing the delays in delivery. Developers have a justification of not delivering on time and the customers are trapped equally. There is now need of an immediate government attention towards this sector if the dreams for Housing for all, smart cities and AMRUT have to become true. "Without real estate bill and single window clearance system in place, how can we provide 2 crore homes within 7 years? Further, even if this feat is achieved on time, who is there to answer the grievances of people of those segments who will own a home for the very first time in life? These questions and problems will remain unsolved till the time government does not take up these matters seriously and execute the real estate bill and single window clearance system across the country", avers Mr. Sudeep Agrawal, MD, Shri Group.
Thus, Indian real estate sector has always faced trouble but is not much behind in creating trouble for the people as well. Every coin has two sides and thus, people of this sector must not ignore the fact that real estate in our country has always been in news due to some negativities but at the same time; even we need to excuse these negativities pertaining to this sector, as not all is in the hands of the developers fraternity and the government must intervene in these matters more seriously. "We cannot take credit away from the real estate sector for how it has transformed this country and is still doing so. Because of this sector several other industries are dependent. This sector is a massive contributor to employment and the economy in general, but again the multiplier effect that this sector produces for other industries can't be measured. Why it is still ignored then? Recently we had CREDAI protesting on behalf of over 11,500 developers, but why do we need reasons to raise our voice? Isn't our work already visible to the nation? We hope that the government now takes up certain disturbing matters seriously and allows this sector to grow peacefully", questions and concludes Mr. Ankit Aggarwal, CMD, Devika Group.