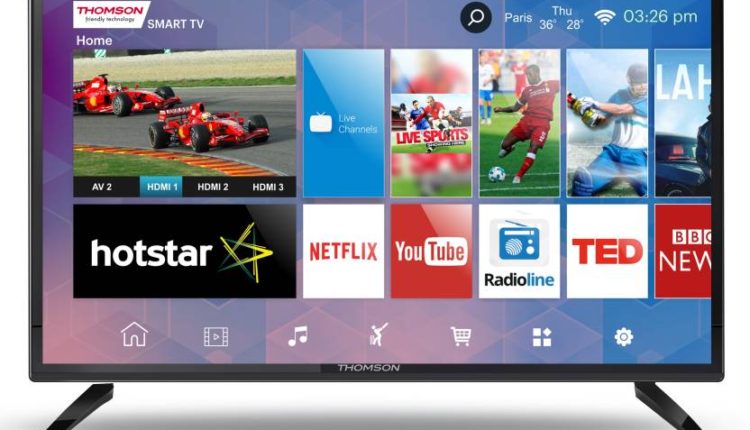 Thomson Tops No. 3 rank in Online Tv sales, becomes India's fastest growing Tv brand
Ten News Network
New Delhi, October 24th, 2018: Thomson TV claimed 3rd position in the 'Online Tv' segment during FLIPKART's Big Bllion Day Sale this year which was held from October 10th- October 14th. Thomson sold more Tv units than some of the leading Korean and Japanese brands during the sale, this year.
THOMSON made a come-back to Indian market, April this year after almost 15 years. Since its launch the brand has witnessed a phenomenal growth and demand from Indian consumer. The brand's 150 year-old legacy along with the super affordable pricing in the smart tv segment has made it to the top choice for the consumer today.
This Diwali the market trend in TV buying is likely to surge by 30–40%, hence THOMSON has extended its price cut upto 20 % specially for the consumer during Flipkart's Festive Dhamaka Sale, starting October 24th till Diwali.
Mr. Avneet Singh Marwah, CEO SPPL, Exclusive Brand Licensee, says "We got great response this year in the Flipkart Big Billion Days. This being Thomson's very first Big Billion Days we saw immense growth in online TV sales; by 2024 the market share of online TV sales will be around 48%. Thomson became one of the fastest growing smart TV brands in the country which is making a margin and all our products are Make in India".
Thomson is targeting to sell more than 100,000 units this Diwali season!
Their prime objective is to ensure each consumer gets to experience best of technology and smart content bundled into super affordable price point. THOMSON is currently offering the best in class Tvs with most aggressive pricing which no other brand in the segment is able to compete.
Projecting a revenue of INR 600 crores, the brand is aggressively eyeing to capture 6-7% of the total Indian TV market by the end of this financial year.