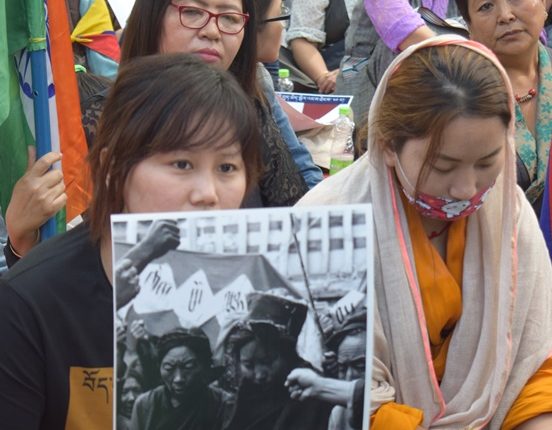 New Delhi:(12/03/2019) Tibetans gathered in the National Capital to commemorate 60 years of resistance.On March, 12 Tibetan Youth Congress organised a peaceful sit-in at Jantar Mantar.

Tibetan Youth Congress calls on obedience and Tibet supporters living in India and neighbouring regions to participate.
According to the Tibetan people, "Tibet is in a critical state and at this moment in history it is imperative for us to come together United in our stand for our nation and our people. Let us make our voice good for our brothers and sisters inside Tibet".
Tibetan said that March 10, 2019 marks 60 years since the Lhasa Uprising in 1959. Today, Tibetans and Tibet supporters gathered from all across the world to observe and honor the thousands of valiant Tibetan men and women who on this day filled the streets of Lhasa to revolt against the Chinese communist occupation forces.
Sixty years ago, on 10th March – fearing a plot to abduct His Holiness the Dalai Lama to China – more than 3 lakh Tibetans surrounded the Norbulinka place to prevent him from accepting an invitation by the #People's Liberation Army". Over the following days the Uprising grew but the brutal suppression resulted in thousands of deaths and destruction. On this day Tibetans from all over the world gathered to commemorate an unforgettable event in the history of their country and pay homage to those courageous people whose resistance reminds us that it was not a "people liberation" as China claims.
Tibetans also demonstrated the pain faced by Tibetans through placards.