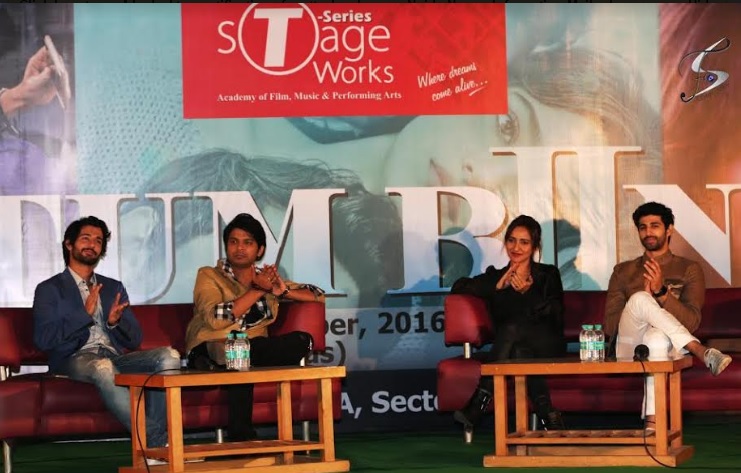 Tum Bin II promotions by lead actors at Stage Works Academy.
By Bipin Sharma
The starcast of the upcoming romantic film 'Tum Bin II' Neha Sharma, Aditya Seal, Ashim Gulati along with Director Anubhav Sinha and singer Ankit Tiwari visited T-Series Stage Works Academy, Noida on the last leg of their film's promotion.
Anubhav Sinha seemed elated as he spoke about the film being an all new script, and not an extension or continuation from where Part1 of Tum Bin ended. Sinha candidly shared how the sequel was made due to the love and adulation of the audiences who had persistently been imploring him through social media networking sites to make Tum Bin II. When asked about the demonetization effect on his new film, the director confidently asserted that it would have absolutely no bearing on the film slated to be released on 18th November'2106.
Talking to students, debutant Ashim Gulati shared, "There can't be a perfect dream debut than Tum Bin II. From the romance component to the beautifully written and composed songs, the film is a perfect blend of all the vital factors that make a film successful and hit with the audiences."
Lead actor Neha Sharma seemed euphoric about her new movie, and even narrated some thrilling experiences during the course of the shooting of Tum Bin II. In an interaction with students of Stage Works, T-Series, she urged them to give their best in all their pursuits, and to work sincerely towards achieving their goals.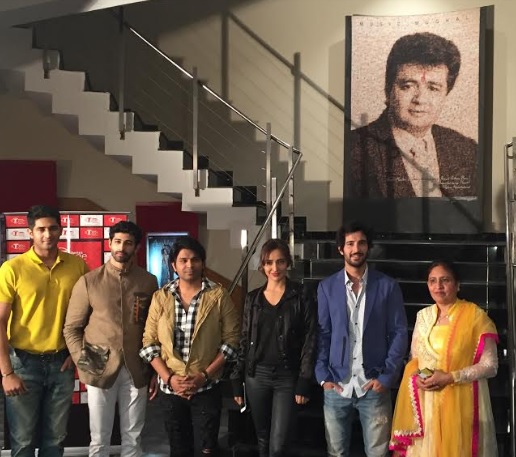 The audience and the special invitees were treated to an enthralling live performance by talented students of T-Series Stage Works.
Musician and singer Ankit Tiwari agreeably answered a host of questions posed to him by the students of Stage Works, T-Series.
He advised aspiring young singers to be natural, and not ape their role models.
Going by the trailers and the promos of the movie, Tum Bin II seems to be a winner especially as it has a fresh new script coupled with brilliantly composed music and an impressive starcast.