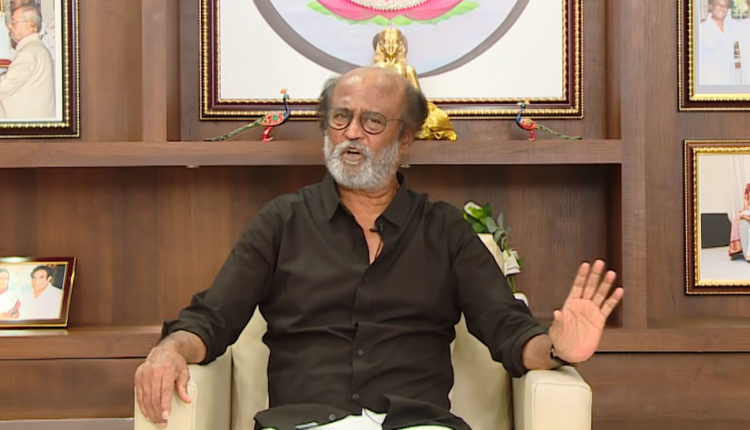 Twitter takes down Rajinikanth's video for spreading misinformation regarding Coronavirus
22nd March: The famous Tamil actor Rajinikanth is getting a lot of heat on twitter for spreading misinformation regarding Coronavirus and Janta Curfew via a video message.
Yesterday, the actor cum politician posted a video in which he said that the spread of COVID-19 can be prevented if people don't step out for 14 hours.
Twitter took down the video after several people had reported it for spreading misinformation, explaining that the video violated its rules.
Rajnikanth is claiming that Sunday's curfew will stop Coronavirus transmissions & ensure that India won't go from stage 2 to 3 because the virus doesn't live beyond 14 hours. This is misinformation that will get passed around in WhatsApp groups, please caution your family members

— Kyalane Karthik (@kookykarthik) March 21, 2020
Though some hardcroe fans raged against twitter for removing the video of their favourite actor.
Why did you remove Mr.Rajnikanth video. Nothing was wrong in that. Informative one should reach many people. #shameontwitterindia pic.twitter.com/ax1yaKQkth

— Ravichandran (@ravilasa) March 21, 2020
"Right now, India is in the second stage of battling the coronavirus and we can't let it go to the third level. If we can prevent the spread of the COVID-19 in public spaces for 12-14 hours, that is enough to stop it from progressing to the third stage," the actor had said.
This misinformation was verified by Fake News spotter 'Alt News' in an article.
In the course of this article, the authors demonstrated that a 14-hour self-imposed curfew will not break the cycle of infection as the coronavirus persists 2-3 days later on surfaces.