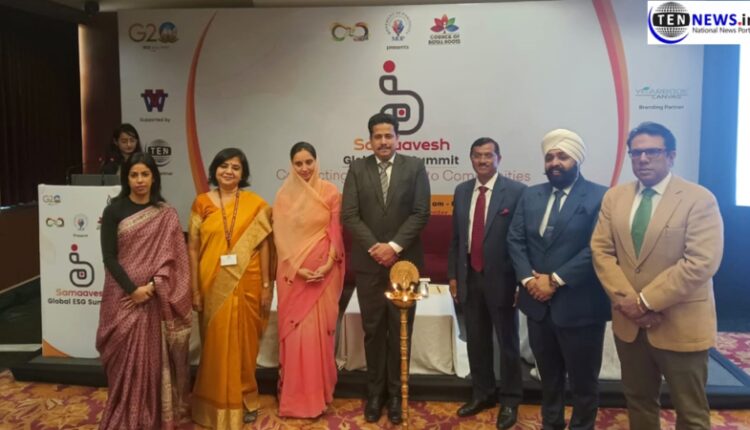 Two-day 'Samaavesh Global ESG Summit' kicks-off in Delhi | Movement of Positivity
Ten News Network

16th March 2023, New Delhi: Samaavesh Global ESG Summit, being held under the guidance of Ambassador Dr Dnyaneshwar Mulay, Member – NHR, opened in New Delhi on Thursday. Many dignitaries from the Indian ministries and speakers from various areas of expertise attended the event.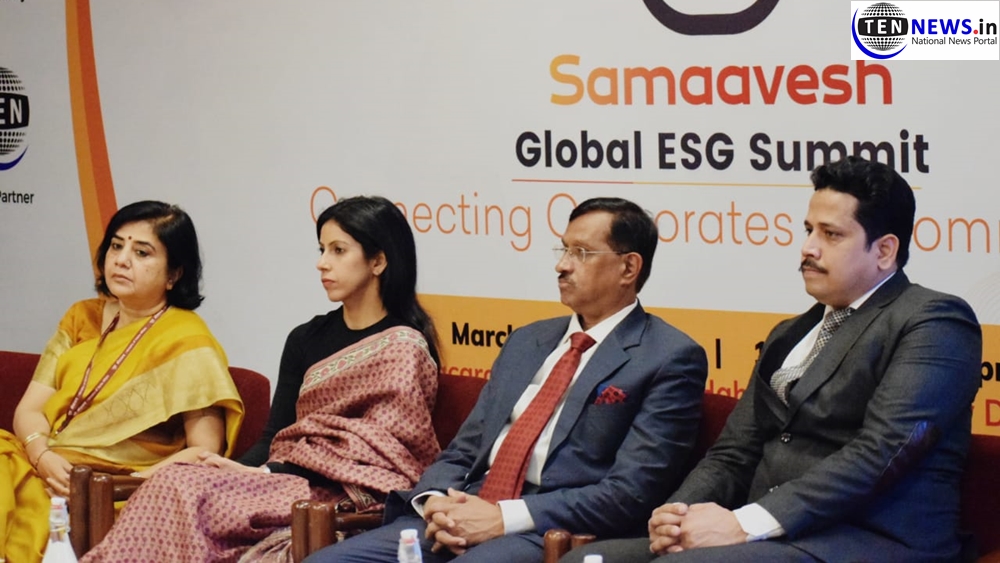 Surinder Bakshi, Chief Organiser of Samaavesh and Vice President of Anant Sheel Welfare Foundation delivered a welcome speech for the speakers and the participants present on the occasion. In his speech, he shared that the motive behind organising the Global Summit is to motivate the companies, businesses and CSOs to build an inclusive and sustainable environment. He also shared the theme of the two-day event which is giving back to the society.
The event will have 9 panel discussions in a span of two days with more than 45 learned speakers who will share their knowledge on the respective topics.
On Thursday Dr. Sadhna Shankar who is Author and Principal DG at the Income Tax department gave her keynote address to the audience. In her address, the author spoke and laid the framework of the event. She shared her knowledge about the legal framework and legal aspect of CSRs.
Following Dr. Sadhna, Ambassador, Dr Dnyaneshwar Mulay who has started a 'Movement Of Positivity' also addressed the audience. He commended the work of Samaaavesh and called it an innovative and futuristic project.
Sukhman Randhawa, UN Resident Coordinator Office who was the Chief Guest on the occasion also gave a speech. In her address she talked about how companies need 'bold investments' towards smarter choices which would be beneficial for our environment and our planet.
To conclude the event, Anshul Alakh delivered a vote of thanks. He lauded the speakers and also thanked everyone for their presence in the event.